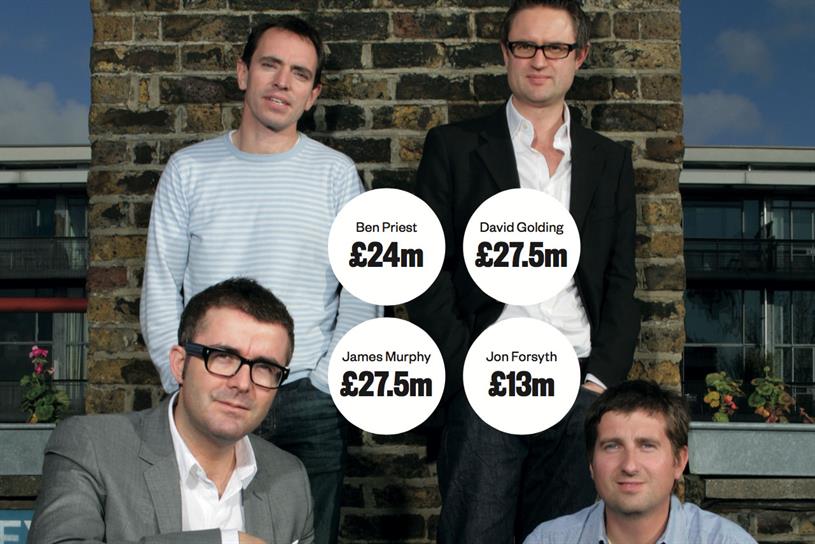 The founding shareholders in Adam & Eve have collected an estimated £110m from the sale of their agency to Omnicom after completing a lucrative earn-out worth triple the amount they received initially.
Please sign in or register to continue.
Register for free today to be eligible for email bulletins and further access to articles.
Or
If you have recently become a member, please follow the link below to obtain your user login and password
Marketing Society member? Click here for full access