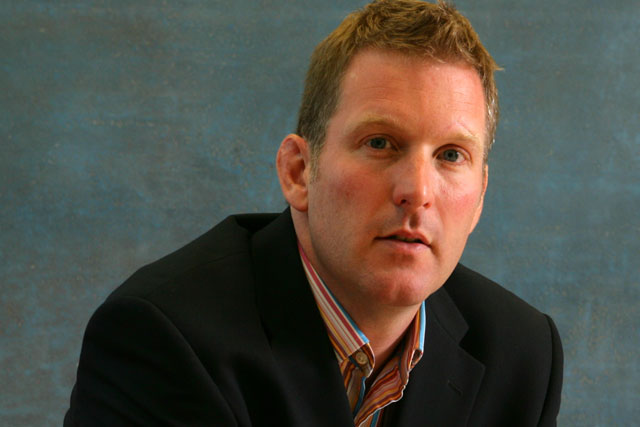 In his new role, Freeman, who has spent the past year as founder of Mutual Media, a digital advertising start-up, and served as chairman for Metropolis Music Group, will be responsible for leading Bloomberg's multi-platform media operation.

His remit will cover web, mobile, television, digital video, print magazines and live events, and comes as Bloomberg begins an aggressive new strategy to expand its media footprint beyond television.

Freeman will be responsible for ensuring Bloomberg's consumer media content, advertising products, distribution and licensing deals are tailored to serve each distinct, individual market.

His appointment follows the arrival of Bloomberg's chief executive, Justin Smith, in September 2013, who used to run Atlantic Media in the US.

In March, Smith highlighted Bloomberg's business model, culture and private company status as "presenting a very large opportunity to build one of the world's leading digitally led multiplatform global business media companies".

Smith said: "Adam's appointment is a statement of our ambition to develop the world's leading next-generation global business media company.

"Adam has a clear track record of leading digital transformations and successfully building the types of teams and cultures required for media innovation."

Freeman spent 13 years with The Guardian, most recently as executive director of Guardian News and Media until late 2012.

Freeman told Campaign: "I'm delighted to be joining Bloomberg, a world-class organisation, as it looks to build upon its unique positioning in an evolving media landscape."

He called Bloomberg's global aspirations for its new media strategy "immense" and said the "inspiring entrepreneurial spirit" within the company and its "commitment to invest", had created an "opportunity he jumped at".

He added: "I can't wait to get started with the incredible team already here and be a part of what Justin has begun to build."

Freeman starts his new role this week and will be based out of Bloomberg's European headquarters in London.

Bloomberg provides global business and financial information through its Bloomberg Professional service, which includes three magazines, Bloomberg Businessweek, Bloomberg Markets and Bloomberg Pursuits.

The group covers the world with more than 2,400 news and multimedia professionals at more than 150 bureaus in 72 countries.