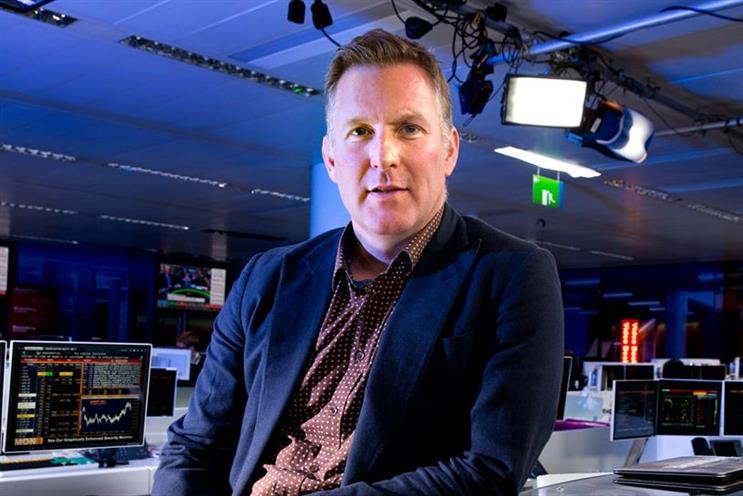 Bloomberg Media hired Freeman in May 2014 as part of a new strategy to expand its global media footprint beyond television, which led to the launch of its first flagship consumer-facing website, Bloomberg Business.
Freeman now plans to pursue opportunities in the start-up sector.
Bloomberg Media has promoted Parry Ravindranathan, the managing director of Asia-Pacific, to the new role of managing director of international, which will include all regions outside of the US.
Justin Dewhirst, the EMEA publishing director, has been promoted to the role of general manager for EMEA, reporting to Ravindranathan and taking on responsibility for coordinating the regional business.
Speaking to Campaign, Justin Smith, the chief executive of Bloomberg Media Group, denied the changes represented a scaling back of Bloomberg Media in EMEA.
He said: "This is a structural change not a strategy change. This structural change is designed to reinforce our global approach to development and modernisation. We are continuing to expand and invest aggressively in EMEA."
For example, Bloomberg Media is launching its European audio strategy on Monday with the introduction of European radio coverage on the global Bloomberg Radio feed. Bloomberg Radio First Word Europe will air between 6am and 10am.
Last month Bloomberg Television also started airing a new TV show focused on Europe. Betty Liu and Mark Barton host Bloomberg Markets European Close, from New York and London respectively, which airs at 4.30pm GMT or 11.30am Eastern Time.
In a memo to staff Smith said: "Adam has been critical in expanding our media efforts in EMEA. He spearheaded the April 2015 launch of our first regional site, Bloomberg Business Europe.
"In the six months since its introduction, desktop traffic in the region has grown more than 110 per cent year-over-year, pushing us ahead of many of our largest competitors.
"Our digital video viewership continues to grow, and since January we've remained the number one source of business and financial video in the UK. In a short time Adam built a strong foundation in the EMEA region for which we are very grateful."
The changes to the international structure follow Bloomberg promoting Al Mayers, formerly the general manager of Bloomberg Radio, to head of global TV and radio in September.
Smith said the decision to give Mayers a mandate to create a "seamless world-wide product" for Bloomberg's TV division, its most international business, changed the nature of its regional EMEA and APAC leadership structures and called for new approach to drive tighter global coordination.
Freeman's exit follows that of Matt Teeman, the commercial director, who left the company in November after 15 months.
After Teeman left the company Bloomberg promoted Viktoria Degtar, the group publisher in charge of Bloomberg's Live events division in New York, to EMEA head of sales based in London.
Freeman previously spent 13 years at Guardian News & Media in senior roles including commercial director, director of consumer media and executive director of Guardian News and Media.
Immediately before joining Bloomberg Media Freeman ran his own start-up Mutual Media.