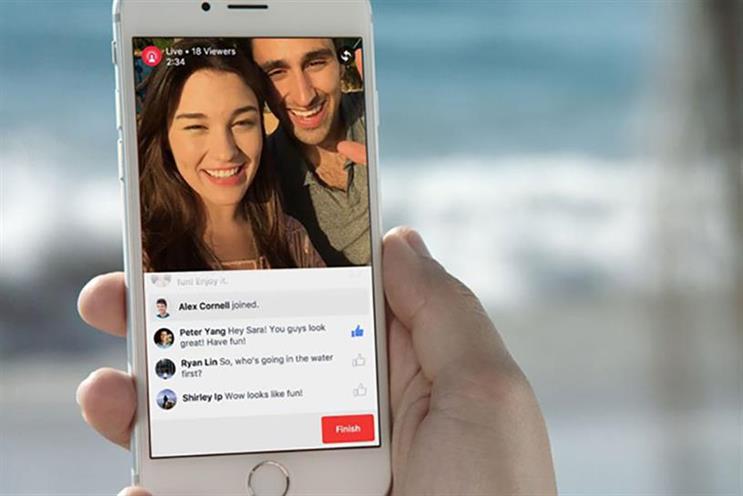 With artificial intelligence writing the news, national newspapers struggling to monetise online content and The Independent closing in print, you'd be forgiven for thinking the digital revolution had killed the media industry.
But really, we're on the cusp of a digital renaissance. Online publishers from new-media monsters like BuzzFeed to heritage titles like the Financial Times could use tech to take journalism to the next level, allowing more creativity and less room for mistakes.
Here are five areas the media is already being transformed by tech, and where it's going next.
1. Digging up the dirt
Traditionally, journalists would research their stories on the ground, speaking to locals and the police. Nowadays there are so many more rocks to look under. A cornucopia of social-media sites make it easy for reporters to find eyewitnesses and commentators on events around the world – a technique pioneered by the BBC's World Have Your Say back in 2006, following the birth of Twitter.
But this is only the beginning. New tools for journalists are being developed faster than ever. From communicating with sources using encrypted chat (Telegram) to extracting data straight from websites (import.io), a journalist's armoury is growing by the day.
Some journalists are even working with developers who use tools like Pusher, the company I work for, to tap into Twitter's Firehose and track, compare and visualise what people are talking about. While journalists are already discovering new ways to find a story, it's up to the organisations they work for to keep ahead and ensure their staff are equipped with the right tools for the job.
2. Words are only part of the puzzle
Last year we saw media organisations using technology to tell stories in entirely new ways. For example, breaking news and live events can be streamed straight to social media with tools like Periscope. Tech-savvy journalists – and a couple of news desks, such as BBC Sport – have been experimenting with the medium over the last year.
With Facebook bringing live streaming straight to our timelines and the new GoPro supporting Periscope, it's inevitable we'll see more streaming soon. The real challenge though lies in beating the general public to the scoop – just another reason journalists need to use the research tools outlined above to get to the scene of a story before anyone else gets a whiff of it.
Another trend to take off in visual storytelling was the rise of "Snowfall"-style features. These carefully crafted pieces blend words, animations and images to turn every article into an experience. Just scroll through The New York Times' article which coined the term and see how it draws you in.
In 2016, real-time elements of articles will also continue to play a major part in engaging with audiences. With the rise of open-source technology and easy-to-understand APIs, more digital teams are innovating and building their own site elements powered by real-time notifications. Working with developers, journalists can even use Twitter's Firehose to track, compare and visualise trending topics.
Real time is everywhere, from polls and live blogs to real-time commenting and data visualisation. This shift from static pages allows media organisations to engage their audiences and update them on a story as it evolves. Just look at the home page of The New York Times, which updates with coverage of the US election as you sit on the page. French newspaper L'Equipe even uses real time to keep sports fans updated with scores as soon as they change.
3. Control your audience
Social media has played a major part in how news outlets connect with their audiences. While these platforms allow interesting pieces to be shared, enabling anyone to engage and offer an opinion, journalists must find ways to regain control of their readers in 2016.
One way is to deliver news to audiences directly, using tools such as the new conversation-driven app from Quartz, which transforms the news into a real-time conversation.
Even the email newsletter is having a resurgence, with new brands like The Memo attracting audiences through a carefully curated bulletin and a specific theme each week.
If organisations don't take control, they could face another Myspace moment where the social platforms they rely on start losing popularity, leaving publishers shouting across an empty room.
4. Another dollar, another day
How do publishers make money out of content in a world where audiences expect to be able to access everything for free? This dilemma is one that could put entire businesses at risk.
Advertising is, of course, an old staple that has been applied both online and off. But let's face it, when was the last time you clicked an ad in the sidebar of a news site? As long as businesses struggle to identify the ROI of online advertising, media organisations will struggle to sell it.
The paywall concept fell into the spotlight last year after The Sun abandoned its attempts, but for high-quality, exclusive and important news, this approach still has its place. The Financial Times has shown this with 566,000 digital subscribers contributing to a rise in audiences of 12 per cent a year, but, as proven by The Sun, this model won't work for everyone.
Another concept gaining traction is patronage, which was adopted by The Guardian at the end of 2014. Patronage has been around since medieval times when artists would seek support from wealthy benefactors.
Now the internet has democratised the concept. There's a sense of pride that comes from supporting something you believe in, and for The Guardian it hopes the combined force of thousands of "micro patrons" could help keep the publication afloat.
The bad news is even three months into 2016, we're yet to see any experimental approach that pays dividends and there's unlikely there will ever be a one size-fits-all approach.
That's why it's important media organisations keep trying things out and searching for a solution. Monetisation is one of the biggest battles that needs to be overcome, and it's one that really means life or death.
5. Measuring success (and making the most of it)
In this new world of online publishing, the rules are changing faster than ever. Because of this, it's important that publishers keep an eye on what's working – and what's not.
In the days of print, circulation figures were about as much as you had. Now, web analytics mean there are thousands of metrics available to track, and try to improve, from bounce rates to keyword rankings. The trick is identifying what's important.
As BuzzFeed's CEO Jonah Peretti puts it: "I feel like what you see in the industry now is people jumping around and trying to find the God metric for content. It's all about shares or it's all about time spent or it's all about pages or it's all about uniques. The problem is you can only optimize one thing and you have to pick, otherwise all you're doing is making a bunch of compromises if you try to optimize for multiple things."
Technology may aid us, but the media is running the show. Media organisations must make the most of technology while not blindly jumping on board with every trend. By taking a strategic approach to piecing together the publishing puzzle, you can measure what's working and prepare for what's next.
Sylvain Giuliani is the chief operating officer of Pusher, a company that works with developers and publishers to build and distribute apps