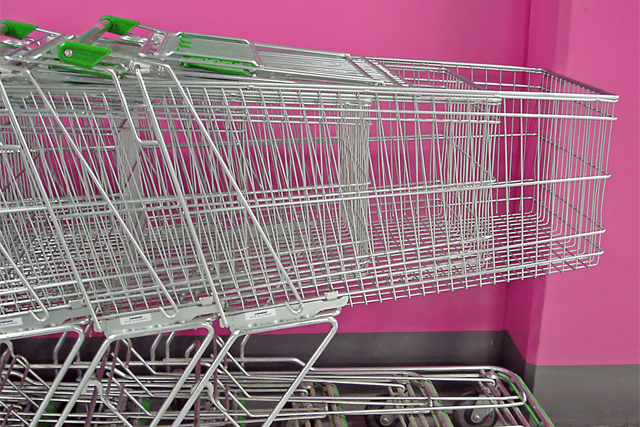 Consumers have come to expect promotions as the norm during the economic downturn but as the recession drags on manufacturers and retailers need to raise their prices to reclaim lost margins and counter continued pressure on raw material costs.
Across the seven European countries surveyed by SymphonyIRI for the 'Pricing and Promotion in Europe – Adapting to Tough Times that last' special report, food prices rose by 3.2% and non-food by 2.0% to the end of February.
Food prices in the UK have risen particularly steeply, by 5.1%, far ahead of the European average, reflecting the depreciation of Sterling.
Consumers, however, are more price-driven than ever and more confident at using different off-line and online shopping channels to find the bargains.
Online non-food sales are growing as shoppers hunt out exclusive online coupons, cross-promotions, virtual gifts and mobile offers.
With consumers in control, the brands and the supermarkets must get much sharper at joining their price and promotional strategy to the financial return they and their shareholders demand.
They must find a way during the economic downturn to use promotions and pricing more effectively so that sales volumes do not fall away with price rises.
Despite the promotional arms race evident across Europe, this is not happening. The SymphonyIRI research reveals that volumes were up only 1% for food and actually fell 0.3% for non-food.
Promotions now account for more than 56% of all grocery products sold in the UK compared to an average of 25.6% across Europe.
The level of promotion is lowest in Germany at 11.6%. This compares with 17.9% in France, 18.5% in Spain, 21.5% in the Netherlands and 29.7% in Italy.
The most promoted categories in the UK are confectionery assortments, cola, deodorant, hair care, sun care, nappies, shower gel, yoghurt and chilled desserts. Among these products the volume on deal is between 75%-85%.
In these times of austerity European consumers are changing their relationship with brands and questioning the premiums and value that these brands deliver, leading to pressures on volumes for many branded items. The headline price has also become more important.
UK retailers have reduced their use of multi-buys by almost 5.0% and are instead offering larger discounts on single items. In fact, multi-buy promotions here fell by -23.0% in frozen food and by -17.2% in confectionery. Only pet food (+3.2%) and alcoholic drinks (+0.6%) saw an increase in multi-buy deals.
In another attempt to boost volumes there is less reliance on on-shelf promotions and more use of secondary fixtures such as gondola ends and store foyers.
Brands are also re-engineering products and cleverly using pack sizes to disguise price increases.
Making a shopper's favourite products smaller has kept prices down and made products more affordable during the downturn, but brands risk upsetting loyal customers if there appears to be a lack of transparency about why and when this is happening.
Across Europe retailers' own labels are increasingly challenging brands.
This is particularly apparent in pet food, diary products, frozen food and household. Some brand manufacturers are fighting back by launching new variants and marketing these as premium products to win back margin and retain their market share in the category.
In the UK, some 40% of own label sales were on deal, but this level is rising more slowly than for brands which still account for 75% of trade promoted volume. The categories demonstrating the biggest price cuts are personal care (-33.7%), confectionery (-30.8%) and household (-28.4%).
This is a real 'consumer recession' and although promotions are crucial to keep shoppers spending and volumes up, brands and retailers must face the harsh reality that they must raise prices and adjust the level of discounts to retain their profitability as the economy across Europe continues to struggle.
SymphonyIRI's 'Pricing and Promotion in Europe – Adapting to Tough Times that last' special report surveyed seven countries across Europe, the UK, France, Germany, Italy, the Netherlands, Spain and Greece. The macro-categories studied are; chilled & fresh food, ambient food, frozen food, non-alcoholic drinks (including tea and coffee), household, personal care, confectionery, pet food/pet care and alcoholic drinks. The full report can be found at www.symphonyiri.eu.
Tim Eales, strategic insight director, SymphonyIRI