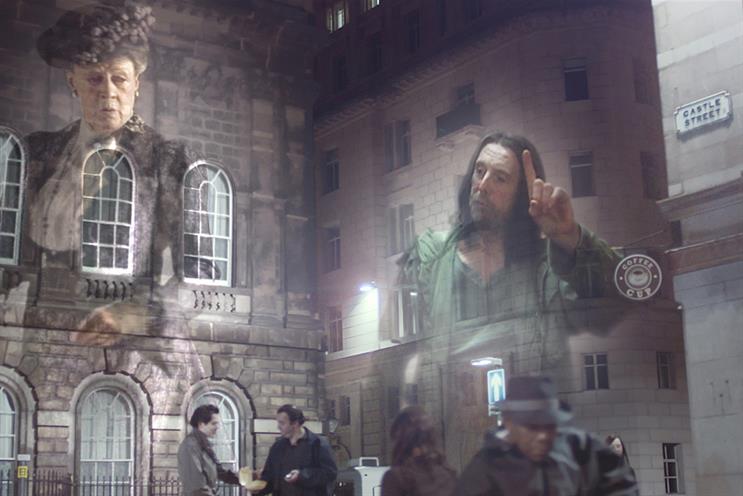 It's always telling when a prominent business figure, departing a senior role in controversial circumstances, feels compelled to sing his own praises. Here's Lord Sugar's statement last week, on resigning as the non-executive chairman of YouView: "When I joined YouView in 2011, my brief from the shareholders was to use my experience in the electronics industry to get the product to market and into the homes of consumers. Having done that successfully, my job is complete."
He has been replaced on an interim basis by Sir Charles Dunstone, the group chairman of one of the afore­mentioned shareholders, TalkTalk. But questions remain about Sugar's surprise departure following a reported falling out with the boss of another of the shareholders, the Channel 5 owner Richard Desmond.
Desmond, it is suggested, believes that Sugar, though drawing a salary of £500,000, had been failing to deliver what was expected of him.
His fellow shareholders (the others are the BBC, ITV, BT, Channel 4 and Arqiva) have not publicly demurred.
The unique selling propo­sition of the YouView box is that it allows viewers to watch internet-delivered video-on-demand on their main TV sets in their sitting rooms – and it's backed by the traditional free-to-air broadcasters because they're keen to maximise their VoD audience potential. But it's also backed by BT and TalkTalk because they see it as a way to tap into a potential new pay-TV market.
It's an attractive addition to their telephony and internet subscription packages – and more particularly, in BT's case, a way of safeguarding its independently developed IPTV platform, BT Vision, which had 771,000 subscribers as of 31 December 2013.
By the end of January, six months after its launch (hailed by Sugar at the time as the most important event in TV since the launch of BSkyB), YouView had shifted 230,000 boxes – but almost all of them were subsidised installations by BT (90,000) and TalkTalk (120,000). Less than 20,000 had been sold direct via high-street retailers.
As one senior agency source puts it: "YouView was initially meant to be a step on from Freeview. Now it is almost entirely a software partner for the pay-TV industry."
Invitations for comment from ITV and Channels 4 and 5 were turned down, but any sense of an oppor­tunity slipping away will be compounded by figures from the digital TV con­sultancy Decipher showing that, pro rata, YouView customers watch more VoD than the viewers of any other digital TV platform.
Decipher's managing di­rector, Nigel Walley, reckons the commercial broadcasters have every right to feel aggrieved. He concedes that YouView, which evolved out of an ill-conceived BBC research and development programme that was reconstituted as a joint industry initiative in 2008, was very late in coming to market.
So, sadly, given so many other platform choices already out there, it was always playing catch-up. The Sugar effect was never likely to counterbalance deep-rooted structural problems. But even so, Walley says, the gamble has been a disappointment.
"Broadly, in terms of product roll-out, Lord Sugar has had no discernible impact," he concludes. "In reality, he has turned YouView from a tragedy into a comedy – and all the stuff that has come out [about his spat with Desmond] is, quite frankly, just demeaning to the whole project."