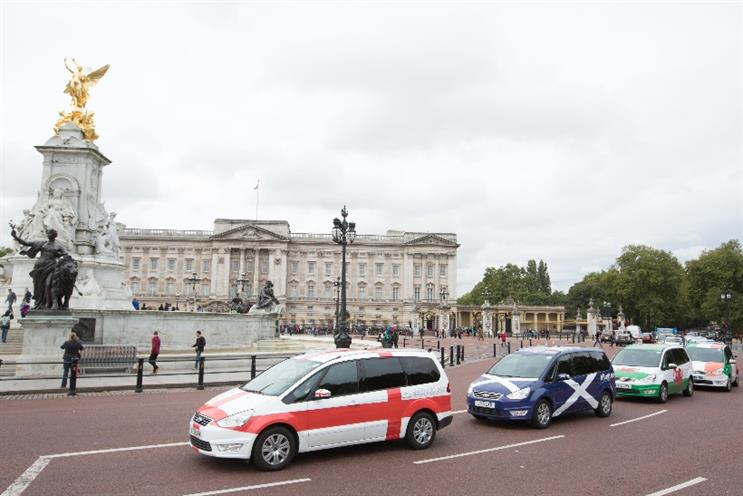 It has wrapped 20 cars in the flag of one of the nations participating in the tournament and is challenging people to tweet or Instagram a picture of them to its @AddisonLeeCabs account with the hashtag #RugLee.
For each car people spot they receive a £10 off promo code when they book through the Addison Lee app and they can claim up to 20 discounted journeys.
If they catch all 20 cars they will automatically be enrolled into the brand's loyalty scheme.
Moreover, they can qualify for additional discounts of between 20 per cent and 50 per cent by laying claim to a particular team participating in the tournament.
Each time the team plays in a pool game the discount is 20 per cent, climbing up to 50 per cent if it gets all the way to the final.
Peter Boucher, chief commercial officer at Addison Lee, said: "We want to help rugby fans celebrate and show support for their teams."
Addison Lee's Twitter account has 14,000 followers to Uber UK's 27,000.
The firm was founded in London in 1975 and was acquired by private equity group Carlyle in 2013 for around £300m.
In the year to 31 August 2014 it made profits of £33.5m on revenues of £196.6m.