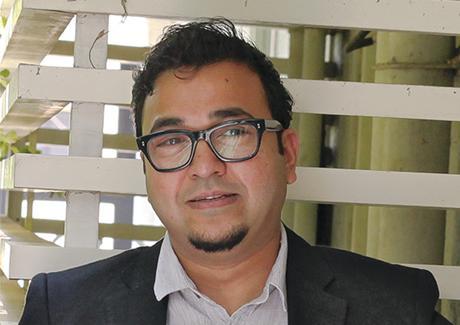 Editor's note: Now in its 17th year, Adfest is an annual industry gathering that draws creatives from the Asia-Pacific region — and this year began accepting entries from the Middle East. This year's festival runs March 19-21. To capture the color of Adfest 2015, Campaign India enlisted Raj Kamble, founder and CCO of Mumbai's Famous Innovations agency.
PATTAYA, THAILAND — This is my first visit to Adfest, and I must say it's an event that I, much like the rest of the Indian advertising industry, have underestimated. I would think it's just another awards show, but this is standing out for a few reasons.
I got here on Sunday, as I'm judging the work in the design and print craft categories.
First, the work that we're getting to see is very different. Japan has dominated the entries I've seen. I've been hearing for a while that there are "no silly ideas" in advertising, and now I have realized the truth behind the expression. It's good to see entries from Asia, Australia and New Zealand.
At awards such as D&AD, Cannes Lions and The One Show, we see a lot of the same work across these shows getting awarded. Here, we're getting to see local entries of great quality. I'd go to the extent to say that work is 'crazy' and it has really surprised me.
The judging itself is different. Whoever has judged the show should be very proud. My co-jurors have been extremely fun to work with. I've learnt a lot working with the jury president Pum Lefebure, co-founder and CCO, Design Army, Washington DC. Sometimes I see politics when people judge the Cannes Lions Festival, there's none of that seen here. (The people who have worked to bring the show together have done an exceptional job, too.)
Pattaya is an ideal location for an advertising award. Last night judging got over a little earlier than expected so I went out to see the party scene and it did not disappoint. In fact, it makes the Gutter Bar from Cannes seem like it's for kids! The weather, food, sun and beach haven't disappointed too, and I'm pretty sure all the delegates attending are going to have a blast!
The festival starts tomorrow. I have seen the list of sessions, and I'm looking forward to attending each and every session with my notebook. I'll be there taking down notes like a student and will share them in my next blog.
For a range of Adfest 2015 coverage, check out campaignindia.in.