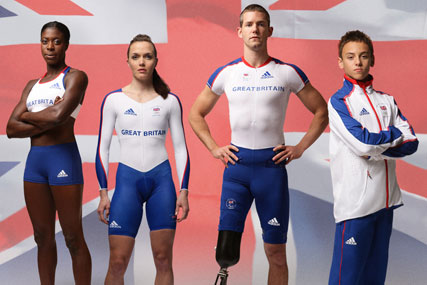 McCartney will oversee the design of both athlete kit and fan wear for the Adidas brand, which marks the first time in a top fashion designer work with a sports brand to design competition wear for both the national Olympic and Paralympic Teams.
Fans will be able to purchase both the Adidas women's and menswear collections form autumn, which includes the official Team GB and Paralympics GB kit, presentation suits and village wear.
Adidas has designed and provided kit to Team GB since 1984. Going forward McCartney will have creative design input in further ranges.
This appointment builds upon McCartney's existing relationship with Adidas, having launched Adidas by Stella McCartney in 2004.
Nick Craggs, marketing director at Adidas UK, said: "Adidas is bringing together the best British athletes performing at the Olympic and Paralympic Games with the best British designer and we are thrilled to have someone of Stella's stature working with us in the run up to London 2012.
"This is the ultimate fusion of performance and style and we are delighted to further our relationship with Stella in this way."