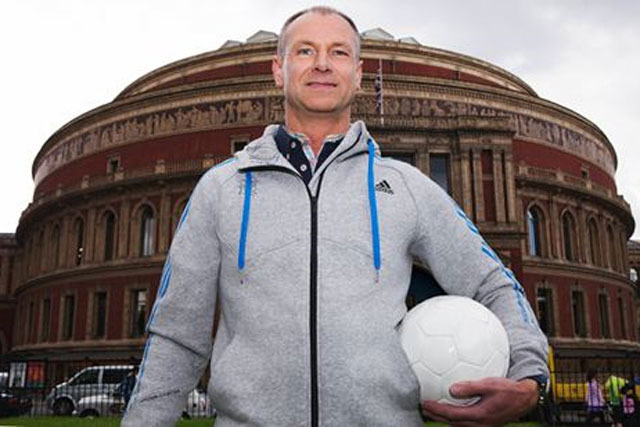 Adidas, the ball's maker and an official Olympic partner, announced the name today (25 July).
The name was suggested by Robert Ashcroft in a public poll and competition run by Adidas – Albert Hall is cockney rhyming slang for ball.
Albert was a popular entry and more than 10 variations of the name including Alberthall, Albertball, The Albert, Alberthallball, were submitted.
Overall, more than 12,000 names were submitted over a 10-day period.
Some of the country's sports stars also took part in the poll. Diver Tom Daley staked a claim for The Stratford Bouncer, while England cricketer Steve Finn suggested The Record Breaker.
Nick Craggs, adidas UK marketing director, said: "The London 2012 games are becoming synonymous with the East End of London and it was important to us that the name reflected this strong heritage.
"The Albert creates mass appeal to the British public, as well as creating global intrigue."
Paul Deighton, chief executive of the London 2012 Organising Committee (Locog), said: "It's fantastic that adidas involved the public in the naming of this very special football for this very special tournament, which will take place across the UK in 2012."