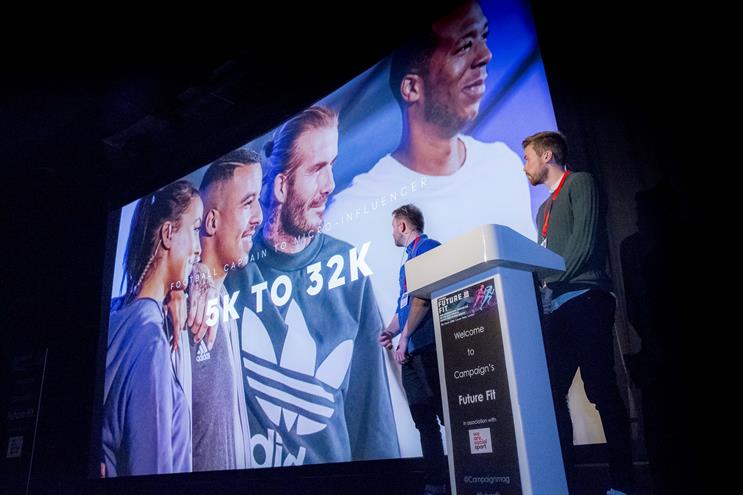 Speaking at the Campaign Future Fit conference, Stephen Cleary social media manager at Adidas Football Global, explained that when it comes to influencer marketing "authentic voices deliver longevity."
Cleary shared the learnings from its groundbreaking "Tango squad" programme, which saw the brand partner with young footballers, give them access to exclusive content and events, and which helped them to grow their own social media reach.
"We already had influence at the top level of football; the question was, 'who creates influence and where does it come from?'" he explained.
Adidas and its agency We Are Social Sport identified key local influencers as football captains. The challenge for the brand was to turn their micro-influencers into a mainstream marketing channel. A task which was achieved by essentially making them stars in their own right through a combination of events, access to star players and limited edition merchandise.
According to Cleary, building this authentic football community has brought the brand 'meaningful reach'.
Gareth Leeding, creative director at We Are Social Sport, revealed some of the biggest influencers can be very promiscuous; working with rival brands. Leeding explained: "The biggest influencers aren't necessarily the most authentic."
He continued: "We believe that influence comes from trusted sources, often the bigger the influencer the lower the engagement. When you look at that model you have to ask yourself, 'does in make sense to go for just one big influencer?'"
Adidas is famous for its leading-edge football marketing. The brand effectively reinvented the football transfer announcement with its groundbreaking music video featuring Pogba and Stormzy.
Campaign is launching a series of Intelligence Reports which will provide in-depth guides to industry trends and business sectors. Read more here.