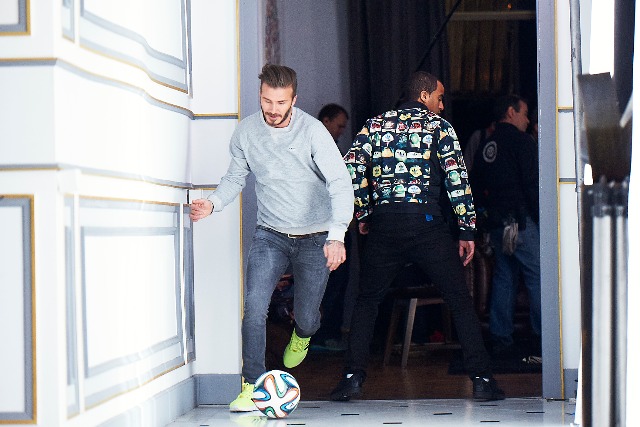 Football fans will be able to submit questions for guests on Adidas' social media platforms to give them an experience of the access usually limited to journalists.
Content will be broadcast using video streaming platform Google+ Hangouts and YouTube Live, which Google claims allows users to "produce broadcast quality live events".
The first of the six "youth magazine style" football shows, which will feature debate, features and behind-the scenes footage with Adidas-sponsored teams, launches on 12 June to coincide with the World Cup opening game between Brazil and Croatia.
Activity is part of the company's "All In" campaign that supports its sponsorship of the World Cup.
Moura is also starring in a new video from Adidas that also sees him have a kick around in a house with David Beckham, Zinedine Zidane and Gareth Bale.
The video was directed by City of God director Fernando Meirelles, who also directed the "Leo Messi's World Cup dream" TV advert that launched last month.
Adidas' World Cup activity is demanding viewers opt "all in" or else the company will cease all communications with those consumers during the duration of the tournament.
Viewers watching online ads are given the choice of "all in" or "nothing" and if they click on "all in" they will be signed up to all the brand's World Cup content including its football handles on Twitter.
Conversely, those who click on "nothing" will automatically unfollow the brand's football handles and will opt out of its CRM initiatives.