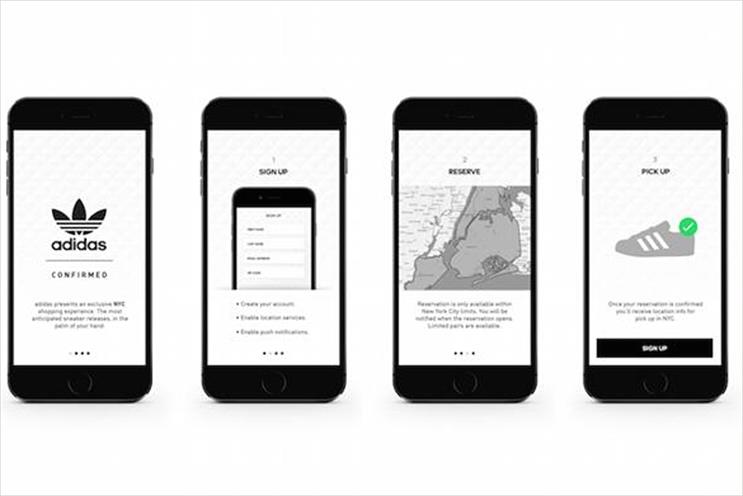 Adidas is claiming a market first with its "hype sneaker reservation app", called Confirmed.
Simon Atkins, Adidas vice president of brand activation, said: "We are addressing a real market need.
"Until now, the industry standard for reserving hype sneakers has been social media or lottery-based systems, which often result in long lines and unclaimed reservations."
The app allows consumers to sign up, reserve, and pick up their limited edition trainers using only their mobile phones. Available for Apple and Android phones, it works like this:
Sign up
Download and install the app, registering with name, email, and zip code.
Enable push notifications and location services on device.
Reserve
Receive push notification that will communicate when reservations are available in designated geographical zones.
Reserve a pair of shoes by selecting size and confirming selection.
Pick up
Find out where and when to pick shoes up for purchase.
Arrive at designated retail location during their designated window of time.
Present app's reservation confirmation to a store associate and complete purchase.