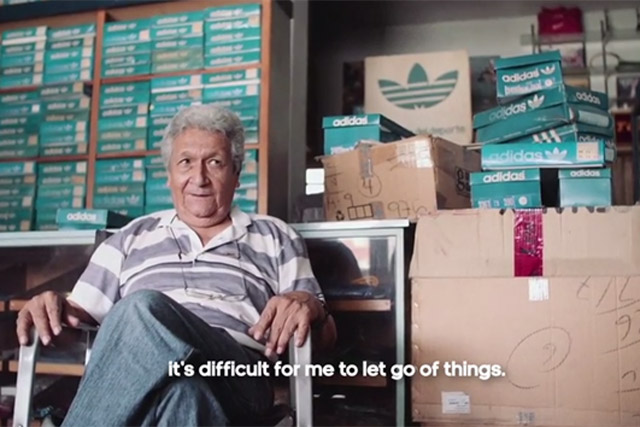 The adventure began after Adidas in London received a tip-off about a shop in a nondescript suburb of Buenos Aires, stacked to the ceiling with vintage products.
On arrival, the travellers discover a "room of treasures" beyond anything they could ever have hoped for. Carlos Ruiz, who has owned the shop for 34 years, movingly explains that the shop is a form of therapy for him and he has conserved items because he knew it was "a noble product that was going to last".
Rare pieces from Ruiz's collection will be exhibited in the forthcoming Spezial exhibition as part of Design Manchester 14, which kicks off on 21 October.
Brand: Adidas Originals
Film: Greg Bond
Read next