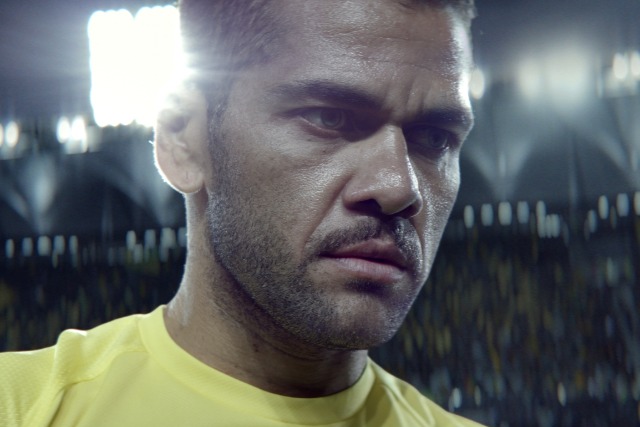 The sports brand, an official sponsor of this summer's World Cup in Brazil, revealed the lead film for its '#Allin or Nothing' campaign during last Saturday's Champions League Final between Real Madrid and Atletico Madrid.
The 60-second clip, called 'Leo Messi's World Cup Dream', is directed by 'City of God' director Fernando Meirelles.
It shows Argentine star Messi in the midst of a troubled dream, with clips of Adidas' leading ambassadors – including Brazil defender Dani Alves and Uruguay striker Luis Suárez – preparing for the World Cup. The soundtrack for the ad is provided by a new track from rapper Kanye West, called 'God Level'.
Uniquely, it offers viewers – when watching the ad online – the chance to "Make a choice" between "all in" and nothing".
By clicking "all in", users will be signed up to all Adidas' World Cup content, including following its adidasfootball handles on Twitter. Conversely, those who click on "nothing" will automatically unfollow the brand's football handles and will opt out of its CRM initiatives.
The brand claims consumers must "understand Adidas' philosophy", and that the potential reduction in follower numbers is not a concern, as the brand focuses on "quality over quantity in its social media audiences".
Tom Ramsden, global brand marketing director for Adidas football, said: "This advert presents the '#allin or nothing' attitude by showcasing the dedication and commitment required to winning this great tournament.
"Giving anything less than everything will not win the World Cup. At Adidas, we believe the only way to play sport, unlock your potential and get the most out of the biggest event in sport, is to be 'all in'."
Arch rival Nike launched its 'Risk Everything' campaign earlier this year, with a film featuring ambassadors such as Portugal captain Cristiano Ronaldo and England's Wayne Rooney.
Nike's 'Winner Stays' video, which launched on 25 April, has so far accrued 67 million views on YouTube. Meanwhile, only a few days after going live, the Adidas film is already close to 30 million views.