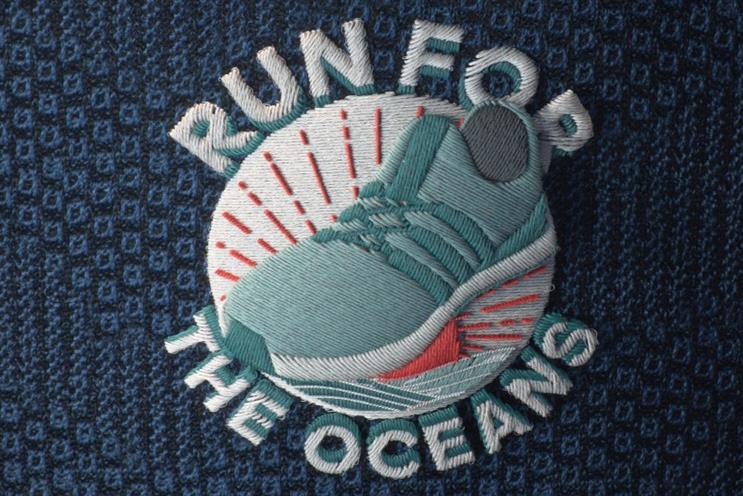 Every year, around eight million tons of plastic finds its way into the ocean.
Adidas is changing that with its latest campaign.
The sportswear brand teamed up with TBWA\NEBOKO to push the new UltraBOOST running shoe -- made from 11 plastic bottles gathered from the ocean by Parley for the Oceans, an organization that's been working hard to raise awareness of the issue since 2015.
To help support the launch of the UltraBOOST Parley, TBWA\NEBOKO partnered with Psyop and Golden Wolf to create an eye-catching animation. In the stop-motion video, the upper knit is used as a canvas, and the creation story of the new shoe is told through embroidery. The content is being rolled out through adidas channels in cinema's, online video, social, in-store and print.
In addition, TBWA\NEBOKO created a global toolkit for Run for the Oceans. In the activation, communities are called upon to unite in one movement to raise awareness for the threat of marine plastic. Growing their commitment beyond a local activation to a global initiative, TBWA\NEBOKO developed creative assets to compliment the roll out to six key cities. Runners all over the world can now join on the GPS running app Runtastic to contribute their kilometers..
A suite of video content has been produced from director R.J. Sanchez of Snow Beach and photographer Sophie Hemels of Cake Photography.
The progress can be followed live at www.adidas.com/parley.