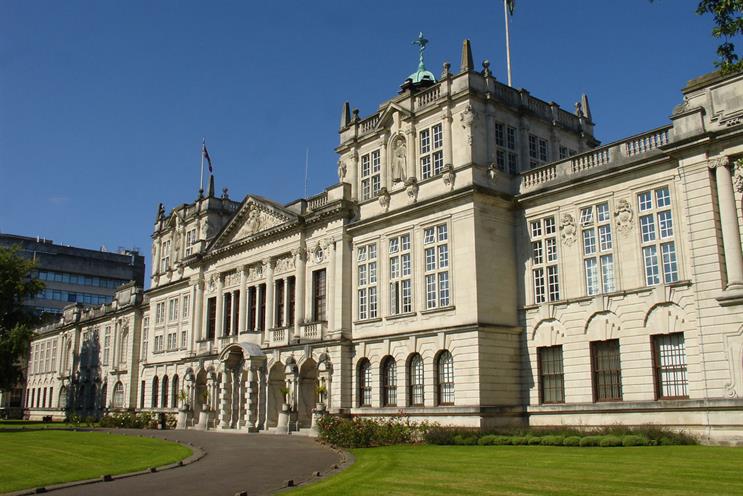 Adland has always been an attractive prospect for young people wanting a creative career – but tech companies and start-ups have become the new rock stars of the employment world. And with average university debts rising to more than £40,000, perhaps the ad industry – with its relatively modest starting salaries – isn't so appealing. Anecdotally, agencies are not reporting a decline in interest. But they are finding that applicants are demanding more – more interesting work, more responsibility, a better work/life balance. Perhaps adland needs to loosen its focus on degree-wielding candidates and look for those who can diversify the talent pool. Indeed, many agencies are already doing this through apprenticeship schemes and new hiring policies. As Grey London's chairman, Nils Leonard, wrote in a recent piece that urged students not to worry about exam results: "Energy beats talent. Beats grades. Beats time."
Creative
Russell Ramsey, executive creative director, J Walter Thompson London
"There's no doubt that adland is still an attractive proposition for grads. We received more than 700 applications through our grad scheme and Yes Awards competition – but, yes, they are more demanding.
"They want to know if they'll work on stimulating projects. How fast can they take on responsibility? Will they have time for their outside interests? They're less interested in their career path since they're perfectly happy to change careers when it suits them. It's our job to keep them interested.
"Yes, the tech companies are recruiting the Y Generation too but, in some ways, the roles on offer are actually less creative than in adland."
Agency head
Natalie Graeme, managing director, Grey London
"Energy beats grades every time and diversity of thought is essential for our industry. So whether there are fewer grads in the mix doesn't worry me. Attracting those who find other paths or starting a business more appealing does. Having a top degree is only one way to demonstrate skill.
"We also need entrepreneurial spirit. Those spirited enough to know their own minds. With conviction and creativity at their core. And energy to see it through.
"So we'll need to get more creative in seeking out our future leaders. That's why we've taken education off intake applications at Grey as we embrace a diversity of backgrounds and experience."
Operations head
Camilla Kemp, chief operating officer, M&C Saatchi
"Last year, M&C Saatchi had its highest-ever number of applicants – 1,200 for just ten jobs. So there's definitely no shortage of bright, curious and ambitious graduates applying to adland.
"However, the cost of university today means that many students won't consider a career in advertising if it's perceived to not 'pay back' enough in the early years.
"This industry needs to look at the total package, from joining bonuses to training and development plans.
"We need to offer graduates a long-term career with unique opportunities while still being a fun and exciting place to work."
Creative
Paul Snoxell, creative director, Partners Andrews Aldridge
"We shouldn't be looking for the best grads. We should be looking for the best people, regardless of formal qualifications.
"Let's find the mavericks, the self-starters, the unfettered talents. Get them at 16, at 18. Start them as runners, teach them the ropes and help them fall in love with the business.
"Mind you, some of the most talented, maverickey, unfettered thinkers I know have excellent degrees from excellent universities. The best people should always be able to find the right job, as long as we make sure there's nothing in their way. And that includes the need to be a grad."