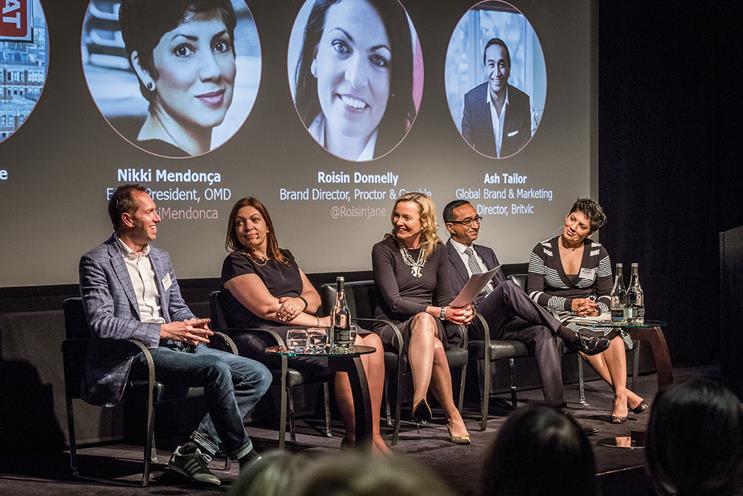 Speaking at an Oystercatchers event last week, Donnelly said marketing had become "too hung up on platforms – the latest thing to come along – when we should be a business, an industry, that is completely and utterly people-obsessed and people-centric".
"We can talk about digital, we can talk about change," she continued. "But if you put people at the heart, you'll be successful. If you don't, you won't."
Dan Shute, founding partner at Creature, told Campaign that he "couldn't agree more vehemently" and argued that one of the pitfalls of the industry was the belief that new platforms rendered older ones obsolete.
He said: "Advertising is a wonderful industry to work in, at least in part because of its obsession with the new. It's exciting and dynamic and, of course, innovation should be our lifeblood."
The problem was, Shute added, that "new-lust" often came hand in hand with "an obsession with death of the old" – even when, for instance, TV has survived the arrival of the internet intact.
"If we forget the people, then we've lost the fight before we even start," Shute said. "We start seeing 'opportunities for messaging' everywhere and forget to ask whether anyone is going to care. 'Relevant' is not an excuse for annoying, boring or intrusive."
That said, platform obsession is inevitable, Fold7 chief executive Marc Nohr pointed out, because people are "wired for novelty".
"We flock like lemmings to what's hot," he said. "But that should not obscure certain enduring truths about people and their needs, and the imperative for ideas which capture and engage our imaginations."
However, Grey London chief executive Lucy Jameson argued that being consumer-centric did not mean standing still: "Roisin is completely right – our industry must always put people and culture first.
"But while the fundamentals of human behaviour don't change, people themselves do. And technology is definitely changing behaviour."
Jameson cited the example of the growth in the number of young adults who are tee-total – a trend influenced by worries about being "cyber-shamed" on social media.
Alex Naylor, head of marketing communications at Barclaycard, said that the key to using new platforms effectively was understanding how consumers engaged with them.
"It is true that there is a big danger of platform-hopping, chasing ephemeral audiences," Naylor said. "The trick is to really understand where your audience is spending their time. Pick and prioritise a platform focus, then truly design content and experience to be optimised for that environment.
"YouTube, LinkedIn, Facebook and so on have different communities and different rules of engagement. To be successful, you need to understand how to engage people authentically in their world."