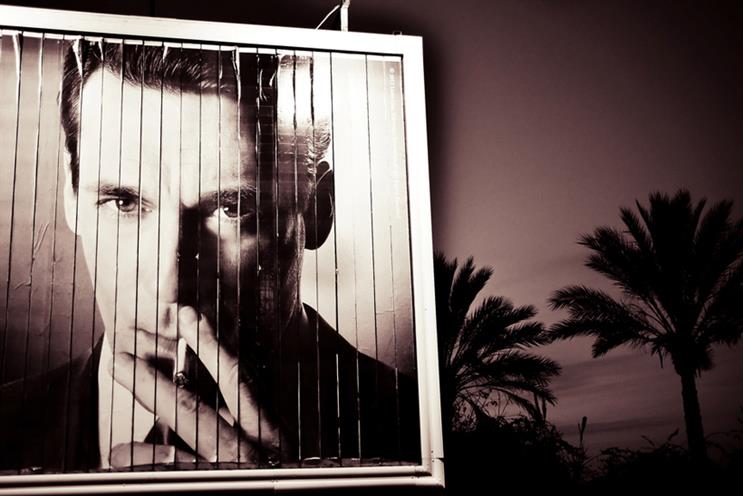 The internet's arrival precipitated a new and complex media and marketing environment and forced agencies to abandon their siloed structures to better meet client challenges.
What have remained permanent fixtures in the midst of all the upheavals are agency creative departments. But does the idea of actually having such a department need rethinking? Educationalist Sir Ken Robinson suggests that it does. In an interview with Campaign, he argued that labelling a department as "creative" may in fact inhibit creativity.
"It colonises creativity," Robinson explains. "I prefer to say what it is that people do. If they are the campaign designers, call them that. It implies that other areas are not creative. People get locked into their job descriptions."
Given the length of time that creative departments have been integral to shaping agencies' personalities, style and financial success, Robinson may need all his persuasive powers to wean them off the idea.
As long ago as 1877, an ambitious New York ad salesman called James Walter Thompson realised he could make more money for his agency if he began developing content for advertisers. That's when he started hiring writers and artists to form the first known agency creative department.
By 1898, NW Ayer had become the first large agency to establish a separate department devoted to the composition and design of ads. The concept of creative departments populated by copywriter/art director teams, as pioneered by Bill Bernbach, reached its apogee during the Mad Men years.
More recently, agencies have set about reinventing their creative departments by hiring an eclectic mix of people, from programme-makers and animators to website designers and video-game specialists.
Nevertheless, questions have been posed about whether creative departments are fit for purpose at a time when big campaigns have become hugely complex and often require a range of skills that a single agency struggles to provide in-house. Moreover, such departments are high maintenance. This has led some leading industry figures to ponder the possibility of outsourcing the creative department.
Robinson argues that just as schools must stimulate creativity among students, so too must agencies across their workforce: "You don't want to create a situation where there is a sort of caste system, where the creators are thought to be some special group."
But how far can an agency go in democratising creativity while maintaining the potency of its output?
There are limitations, according to advocates of creative departments who believe they are un-equalled when it comes to providing the hothouse environment in which the best creative ideas flourish. What's more, they argue, creatives must keep the ideas coming – unlike other staffers, they can't rely on occasional flashes of inspiration.
"Creativity is everybody's business," Annette King, Ogilvy & Mather Group's UK chief executive, says. "But, at the end of the day, the creative department has to deliver it."
MARKETER
Matthew Barwell
Chief marketing officer, Britivic
"Whether or not you label the agency creative department isn't the issue and certainly won't make the work any better. Nevertheless, I agree with the premise that everyone has the ability to be creative.
"Although good ideas can come from planners and account people, it's the creatives who have the ability to shape and craft the work. People like Sir John Hegarty have a talent that not many others possess.
"Being close to the creative department teams at Bartle Bogle Hegarty and being able to talk directly to Nick Gill, the executive creative director, is very important for me as a client."
AWARDS BODY

Tim Lindsay
Chief executive, D&AD
"Changes in the D&AD award categories mirror the fact that creativity isn't confined to agency creative departments and hasn't been for a long time. Creative thinking comes from a range of disciplines, from planning to account handling.
"That said, I don't believe everybody is capable of great creativity. As Sir John Hegarty remarked, everyone can be an artist but not every artist should exhibit.
"Also, creative departments are changing, with any number of people coming together to crack a brief. At the end of the day, agencies want to produce the best possible work for their clients and their creative departments to deliver it."
CREATIVE

Caitlin Ryan
Executive creative director, Cheil London
"While creative departments are as important as ever, I'm very eager to establish the agency as a 'creative community'. The industry is becoming more open-minded about tapping into new ideas – whatever their source – and being more collaborative in order to extend its creative output.
"In the past, outsiders with ideas, such as production companies, have not been well-treated by agencies – and that has to change. Not least because we can no longer rely on the linear processes that were OK when we were producing TV commercials that just involved distilling a message into 30 seconds of airtime"
CREATIVE

Peter Souter
Chairman, TBWA UK
"Robinson is right to want everybody to be as creative as they possibly can. But the real issue is one of responsibility, and that makes the job description really important.
"If I'm going to have an operation, I want to know that my surgeon and anaesthetist know exactly what they're doing. In the same way, agency creatives should be the best in their field. If I do a crap ad, it's my fault.
"Creative departments are places where people learn, get inspired, protect each other and grow together. Creativity is a profession and creative specialists have to be thinking of good ideas every day."
Main image courtesy of amira_a