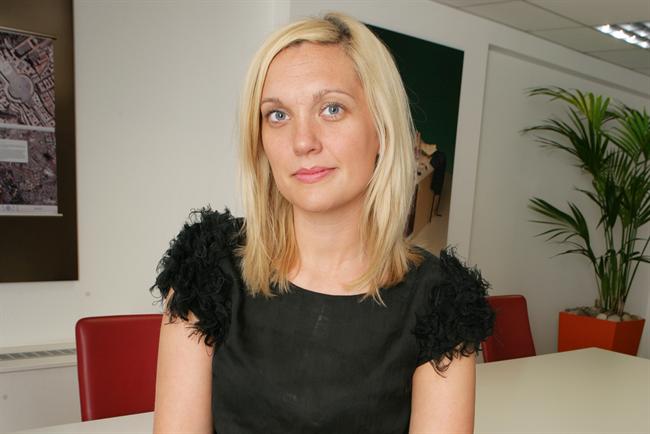 At last week's BrandMAX conference, Michael Reeves, the business development director at Red Bee Media, said people who work in advertising need to abandon their "single-minded" approach when creating content.
"Most of us with marketing backgrounds have been trained to distil things down to one key point," he said.
"That is brilliant for advertising but, for content, you're not interrupting people, so you can't just have a single message. You're holding people for a longer period of time, so you need a sequence of compelling points."
The ad industry often forgets broadcasters' tricks, Reeves argued, such as inserting plot twists and conflict to hold attention. Brutal simplicity of thought, to quote M&C Saatchi's mantra, could end up killing any chance of decent content.
Content head, Ella d'Amato, managing director, Druma
"Yes, if you start by assuming advertising isn't 'content'. It is rare that people love ads – they like stories.
"While sometimes the best stories are ads, in most cases they are not. If ad agencies use the same people as they do for ads, they will struggle.
Brilliant content comes from creating something the audience would choose to engage with rather than switch off from. It often evolves and changes as the audience reacts, so you need a different mix of talent.
"A content-led approach competes not with other ads, but editorial, TV shows and more. It succeeds by putting the audience first. While some are trying to get there, most realise it requires a change."
Content head, Nick Cohen, managing partner, MediaCom Beyond Advertising
"Having spent more than a decade working in broadcast before joining MediaCom, I would argue that TV has as much to learn from the ad business as it can teach it. As content becomes more important to advertisers, many will need to learn new skills to sustain emotional engagement with an audience beyond a 60-second sales message.
"But the best advertising has always done that – indeed, many of TV and film's finest directors honed their skills in advertising. If a brand is going to successfully invest in creating content, it has to maintain a single-minded focus on what overall message is being delivered to consumers."
Agency head, Matt Law, managing director, AnalogFolk London
"What ad agencies struggle with in creating engaging content is the need to move beyond the TV ad paradigm that has dominated marketing since the 70s. They are set up as machines to produce TV ads that communicate a brand idea in 30 or 60 seconds.
"While they have adapted to interactivity, the work still tends to be more about sending out messages than focusing on shared passions.
"Typically, agility is an issue. They are not familiar with a more lightweight process or do not have the skills to make that a success.
"Whole TV series are produced for less than the cost of a TV spot, so how does this fit into the hourly rates and billing structure of an ad agency?"
Content head, Mark Boyd, founder, Gravity Road
"Yes and no. Advertising is reductive. Content is often expansive. Advertising is interruptive, while content needs a different language: narrative structures, titles, jeopardy and people. The business model of advertising encourages 'tear it up and start again' campaigns.
"But the best content, like Desert Island Discs, runs without end. Branded content is often an excuse for content that would not have seen the light of day without clients' money. Good content is something people want to spend time with. But it must not get more televisual. Running a YouTube channel called Fashtag, we know content is getting shorter and faster, with new production values and behaviours."