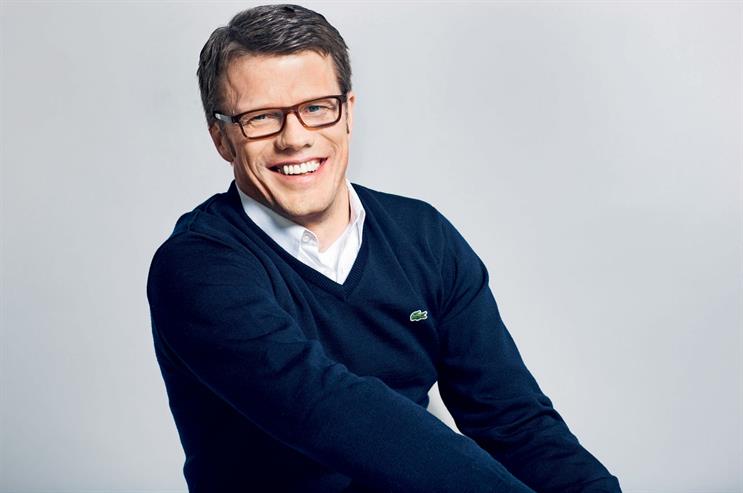 It's a difficult time for brands. In my view, they have become an endangered species, requiring an international protection programme to ensure that at least a few don't land on the scrapheap of history.
This seems a paradox, as there are millions of brands in existence. Wherever we go, they are screaming at us. Trying to grab our attention. Popping up in places you wouldn't expect. If they're not trying to coerce us into a purchase, they're trying to get us to part with our data. And then they pursue us relentlessly.
Despite it all, they interest me less and less. Why? Because brands have little to say. I'm bombarded by 85 hot deals every day and have difficulty deciphering who is offering me what.
My observation: brands today have increasingly little substance and fail to have any individuality. Hence they no longer offer any added value. My theory is this: we have less idea of what constitutes a strong brand.
Is this a form of partial amnesia or simply a lack of ability? Is it that there are very few marketing directors on the management boards of German DAX companies? Or do those involved not have the time or inclination to properly develop their brand and promises? Can a decision about brand personality and its knock-on effects really be made in the course of 30-minute meetings?
Perhaps it all comes down to a lack of money. Because brand development is not just hitting the communications budget but also leading to a restructuring of IT systems. Or even the restructuring of roles and work processes.
For me, one thing is clear: brands are fading into mediocrity. They are moving towards the middle, becoming more compliant, predictable and uniform. Individual colours are fading away, points of view overlapping, triviality increasing.
Creativity is more important than ever in this situation. The courage to develop new ideas and concepts and carry them through. Not to swim with the current, but to focus on an individual viewpoint. To be more radical in order to stand a chance.
Today, we focus more on copying strengths of competitors and optimising minor details. We cannot escape from the fear of further losses in sales or customer support. We become entrenched in empty phrases such as content marketing and user experience without understanding how we should shape our content. We remain stuck in a state of inertia and try to avoid risk in everything we do.
For me, this does not constitute a strategy.
Are we scared by the findings of a Havas study showing that 73 per cent of brands are deemed unnecessary from the perspective of consumers? Or that private labels may continue to gain ground in the minds of consumers each year and overtake branded products? Or do we put all that down to poor methodology on the part of the study and take the rest as a reality that has to be accepted?
No, I can't accept that. Now is the time to point to the strength of new ideas and concepts. To take the initiative and make them strong. To discuss them and argue about them.
To do this, we need a change in mindset. We need a culture of debate and processes with friction.
This is only possible if we cast aside ego and knowledge for the sake of power. Because we live in an increasingly complex world where we can no longer do everything on our own or achieve excellence on our own.
We need strong and uncomfortable partners, not agents or accomplices. We need to come to a new form of collaboration. A collaborative process between customer and agency and between the different agencies representing the customer.
Now is the time to point to the strength of new ideas and concepts. To take the initiative and make them strong. To discuss them and argue about them.
We need to stop thinking in boxes and must not be afraid to add additional expertise to the community of ideas developers, so we can really come up with new solutions. Because we need to focus more than ever on creating a superb brand with outstanding service and identity.
This can only happen if the brand understands its limitations. Brands need to know their territory. This also means learning to make sacrifices. The don'ts need to be defined, even if this means not generating sales.
Marketing needs to be reimagined in its way of thinking and in its tools and processes. A new ideas culture needs to be focused with the corresponding investment.
If we simply manage the brand, then we turn it into a product, a sales item for a strong retailer. And thus we may as well throw it on the scrapheap. It would not be able to fulfil its purpose – creating added value. So why should we continue to bother with it every day? It wouldn't be worth the hassle.
---
Thomas Eickhoff is the managing director and partner at Grabarz & Partner