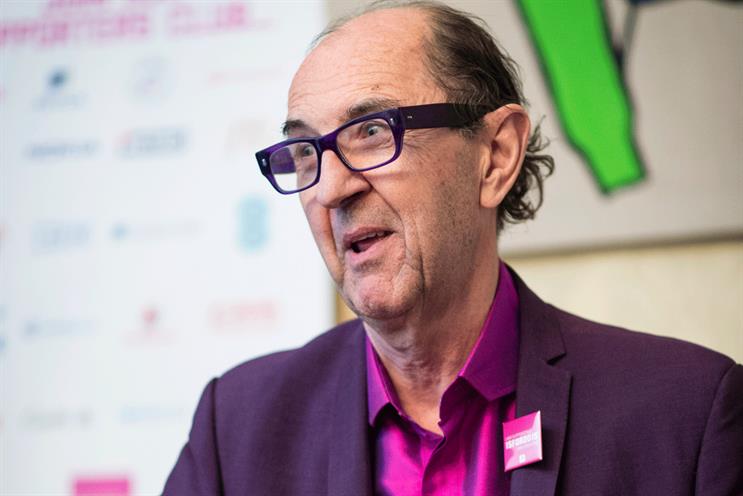 The chancellor invited the leaders of 40 brands and 20 agencies to his home at 11 Downing Street. I was there with my amazing team from the Ideas Foundation to celebrate our 11 anniversary.
Head teachers happily mingled with Michael Gove, the chief whip and former education secretary. Rival agencies and brands united in a common cause.
The cause? Our mission is to tackle the lack of diversity in our industry by finding creatively talented people who currently have no pathway into our industry. Except now they do.
In recent years over 20 brands, from Barclays, to McDonald's to BT, have already sponsored a brief that is then embedded in half a term in the curriculum of a number of schools.
We choose schools with high levels of deprivation. And one in four are actually Pupil Referral Units (PRU), which are for young people who have failed in the conventional school system.
Yet thanks to the mentoring we are generously given by agencies – and all of the top 20 agencies have mentored for us – with a special mention for Bartle Bogle Hegarty and John Hegarty who have been particular stalwart supporters – remarkable work is produced.
Each of the brands get insights and ideas that are of real value.
Last night, for example, David Wheldon of Barclays described how a film promoting Barclays Life Skills produced by young people from a PRU helped inspire the work for the campaign that is currently on air.
That alone is a good return for the £15k to sponsor an Ideas Foundation brief in the I Am Creative programme (no profit to us as we are a charity).
But the real return is the impact it has on the young people themselves. Over 20 of them we've worked with – over a 100 a year – were the real stars of last night.
Alan Chu and Xandria Carelse-Dutlow, who have been working with us for seven years and now have real jobs in the industry, compered the evening with charm and confidence.
One of the key parts of our success – we call it the Ladder - is that the most talented young people continue to work with us after the programme, as Alan and Xandria have done with further mentoring and experience.
We've learnt this is far more successful than one off interventions, which don't make a meaningful impact on young people from challenged backgrounds.
George Osborne, accompanied by his wife Frances, reigned praise upon our humble organisation, and generously said the Ideas Foundation was the best idea I ever had.
And he explained why he had to decline our request to paint the front door of No 11 the pink of the Ideas Foundation for the night, for the Greek finance minister was at No 11 yesterday and a bright pink front door could've caused confusion.
The most exciting part of the evening for me was that every brand there told me that they would accept our proposal – 15FOR2015. In plain English, when they write their business plan for 2015 or 2016, they will put £15,000 into their budget to fund one of our briefs.
It was wonderful that brands such as Unilever, Pizza Express and Britvic said they would be doing this.
And agencies, whether they are long term supporters such as WCRS and Engine– represented by Debbie Klein and Matt Edwards – or newer supporters such as Adam & Eve/DDB, represented by James Murphy – were all lining up to say how they would encourage their clients into our programme.
Right now we've worked in 100 schools, but if we were to get every major brand signed up to 15FOR2015 we would be in hundreds of schools and thousands of creatively talented young people from backgrounds normally out of reach of our industry would be coming our way.
That would be great for them. And great for us too.
By George, I think you have done it!
Robin Wight is the founder of the Ideas Foundation and president of Engine and WCRS