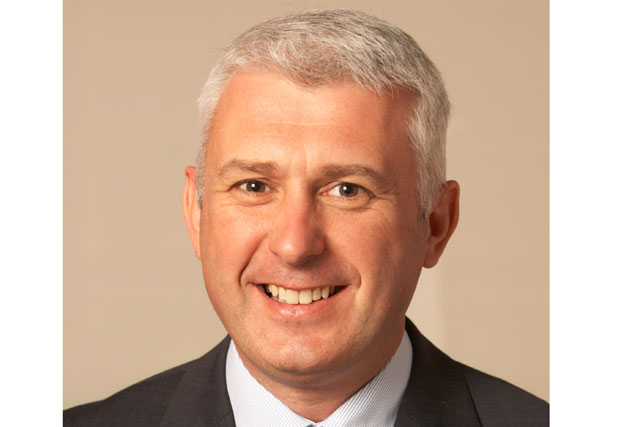 The digital revolution has been hugely exciting for our industry - and continues to be. It has created opportunities few of us could have fully predicted. And, at the same time, it has thrown up its fair share of challenges.
In my business, the focus on digital is high. We have learned a great deal quickly and we are still learning. We are by no means alone, as both advertisers and agencies have got to grips with a medium of incredible growth and rapid change.
The speed at which consumers have moved into the digital space has been astonishing. So, too, has been how they are adopting and adapting the new digital tools in ways their creators did not foresee.
The UK is in the vanguard. Here, there are more than 30 million active Facebook users and ten million active Twitter users every month. Reflecting this mass migration, UK internet advertising spend has gone up from £2 billion in 2006 to almost £5 billion in 2011. That is a 150 per cent increase during an extremely difficult economic period.
The value for money that digital marketing provides - the number of people reached for every pound spent - has helped drive this extraordinary growth. This high value for money will ensure it remains attractive. But there are other attractions too, not least the fact it allows brands to establish and maintain a genuine dialogue with consumers, to learn more about them and to deepen loyalty.
While the digital landscape is moving apace, we should not view it as a lawless expanse for which attempts to develop rules and regulations would be futile. We need to try. First, to provide consumers with the assurance they seek and, second, because it is a growing concern for stakeholders and policy-makers. As an industry, we need to be ready not just to respond to, but to shape, the debate. To do this, we must act responsibly and show our willingness to collaborate and take effective self-regulatory action.
The Government is prepared to seek partnership and voluntary initiatives to effect change. We should respond positively to this.
We have seen the Advertising Standards Authority's remit extended - appropriately, in my view - into the online space beyond banner and display and into claims made on manufacturers' websites. This was important, addressing a widely recognised weakness in our self-regulatory approach.
There are two other areas we need to bear in mind. The first is advertising and marketing to children, which the Prime Minister has identified as a priority. The Bailey Review produced a list of sensible recommendations that the industry is now acting on. We have to continue to demonstrate a preparedness to identify best practice and to respond to concerns in this area. The creation of the Children's Panel, chaired by Mark Lund, is an important development.
The second area, and perhaps the most pressing for the industry, is online behavioural advertising and the challenges posed by the proposed European Union e-privacy regulations. We need to achieve a balance between valid concerns on privacy - which should interest us as consumers and advertisers - and enhancing the consumer experience and fostering e-commerce.
It will be a while before we get clarity in this area but, in the meantime, advertisers and agencies should be aware of the regulations to ensure they do not get into difficulties. The crux of the issue is transparency towards consumers. This means consumers being told explicitly what data is held on them, by whom and being given the chance to opt out if they so wish.
It is encouraging that all our industry bodies are in the same place in terms of what we are trying to achieve. At ISBA, we will continue to identify those areas where we can work on behalf of our members and help them navigate the changing digital landscape.