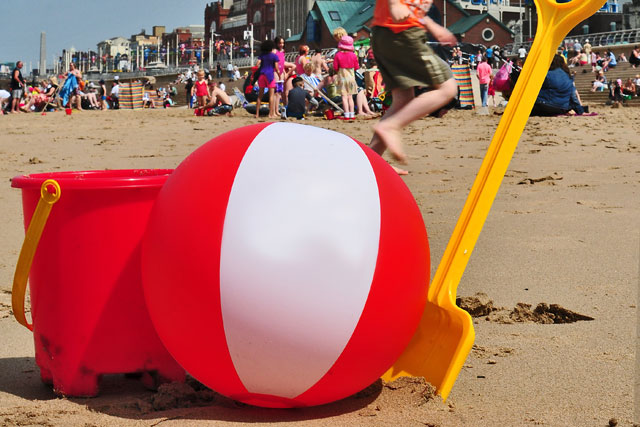 Are they looking for creative inspiration, fuel for the entrepreneurial fire, or simply a form of escapism?
Campaign asked the industry's great and the good for their top summer reads.
David Hackworthy, worldwide chief strategy officer at Saatchi & Saatchi and Fallon:
I am going to finish Paul Feldwick's The Anatomy of Humbug.
There is so much nice to know stuff around, but Paul's is always have to know (and then use it on clients). So rather than skim it on a flight, might as well give it a thorough working over.
I'll save the skimming for Mindfulness: advanced reflections on the anatomy of presence and meta-presence in everyday life.
Alex Grieve, executive creative director at AMV BBDO:
In the war for space in my holiday suitcase books win. Proper books. Kindles are the spawn of Satan.
This is what made the cut: Two Hours: The Quest to Run the Impossible Marathon by Ed Caesar. The Organized Mind: Thinking Straight in the Age of Information Overload by Daniel Levitin. Collected Stories by Bernard MacLaverty. All The Light We Cannot See by Anthony Doerr. The Martian by Andy Weir. Never Let Me Go by Kazuo Ishiguro and, as always, my favourite book(s) - the "Rabbit" tetralogy by the master - John Updike.
That's it. My suitcase is full. One pair of pants is enough right?
Melanie Arrow, strategy director at BBH:
Clothes, Music, Boys by Viv Albertine: This book will make you rue your middle class education, your sensible shoes and your lever arch files. It might have got you where you are today, but think of where you could have been if only you'd been a punk, getting into scraps with Jonny Rotten and wearing trousers held together by safety pins?
This is the story of Viv Albertine; bass player of all-female punk band The Slits, fashion icon and trasher of hotel rooms, who grew up to become a dweller of suburbia, singer at open mic nights, survivor of cancer and all round goddamn brilliant woman.
Stephen Maher, chief executive at MBA:
My plan this holiday is to read: Without You, There Is No Us: My Secret Life Teaching the Sons of North Korea's Elite by Suki Kim. I am fascinated that in this age of 'total social' there can still be one place on earth where information and mind control is total.
I recently read Dear Leader and This is Paradise!: My North Korean Childhood which relate first hand accounts of the sheer Orwellian horror that North Koreans suffer every day. There Is No Us was written by an undercover journalist who bravely risked her life pretending to be an English teacher at the top Pyongyang University to make sure the truth could be told to the outside world . Maybe sounds a little heavy for a holiday read but it certainly beats Roy Keane's The Second Half!
Sam Cartmell, creative partner at Ogilvy & Mather London:
I've been enjoying Robert Macfarlane's book, Landmarks, which explores the relationship between words and nature, even telling us that the East Anglian dialect name for kestrel is "wind-fucker". His argument that we're growing disconnected from the natural world is supported by the fact that the Oxford Junior Dictionary has removed words like acorn, dandelion and kingfisher and replaced them with others considered more relevant to modern childhood such as celebrity, blog and Blackberry. He leaves the final glossary blank for the reader to fill in on their travels.
I'm heading to Spain this year. I wonder how many words they have for "big lump sitting on beach".
Matt Willifer, chief strategy officer at WCRS:
The Surfacing by Cormac James, a friend of mine, who has spared any social awkwardness by writing a book that I have nothing but praise for.
It is set largely on board a ship in the 1850s, searching for Franklin's lost expedition. Winter closes in, and the ship gets stuck in Arctic ice. It's a dangerous endeavour in a very male world – that is until Morgan, the second-in-command of the ship realises there is a pregnant stowaway on board and that he is the father.
We've all been there.
Andre Van Loon, data planner at VCCP:
What do you do?
-I'm a Data Planner.
-Ooh! Can you find me a date?
Such was one of my first conversations on joining VCCP (not as a dating guru). Reading Predictive Analytics in 56 Minutes, however, I could have suggested a match, based on the girl's data.
You've probably heard about predictive analytics: sussing out what people might do or like. This snappy guide demystifies the practice, showing how it works (fast numbers), why it's good (by eliminating human bias) and what others know about you (credit scores, health etc). Read it to impress those otherworldly data guys or someone at a drinks party.
Nick Fox, founder of Atomic London:
So, you've crammed two weeks into two days. Handover's done. The cleaner's briefed. The dog's incarcerated. The flight South's at 2am from Gatwick. Frankly, who cares where? My reading pick is Kill Your Friends by John Niven. Meet Steven Stelfox. Yep…
Reviews: "a febrile prose that would have Hunter S. Thompson happily emptying both barrels into the sky", you know you're on the right track… "The filthiest, blackest, most shocking, most hilarious debut novel I've read in years..." This will guarantee that this is a great point from where you can pick yourself up and morph into some ferel teenager that we all think we still are.
Rebecca Moody, chief strategy officer at Ogilvy & Mather London:
There was a time when I wallowed as a teen in coconut oil and trash over the summer hols. Jilly Cooper, Jackie Collins, Harold Robbins – hot and steamy stuff, while I toasted myself under Mediterranean suns, crickets scratching their busy legs and the smell of lavender, figs and bumblebees wafting in over the azure of the pool. Two babes and the onset of leatheritis later, and I've found myself on somewhat starchier fare. Holiday reading has gone as far north as my newfound holiday destinations – glamping in Yorkshire, candyfloss at the Tivoli, and cobwebs in rural France.
In cometh Alison Weir's Lady in the Tower, charting the final 3 months of Anne Boleyn in the Tower. Bleak voyeuristic stuff: a woman, just miscarried, framed for a husband's satisfaction. I've just finished Jessie Burton's first novel, The Miniaturist – set in Amsterdam in 1686, full of Eastern spices, a cruel social eye and forbidden sugar. I loved it. Now moving onto The Goldfinch by Donna Tartt. It's started well. A nice 17th Century Dutch twist, but I'm sensing heartache... Reading back, where did Jilly and the tan go?