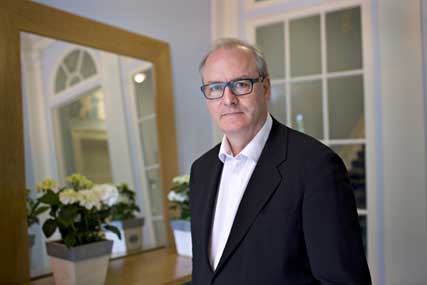 When Hamish Pringle, the IPA director-general, steps down next year, the industry will be looking forward to some change.
Not that he hasn't had a successful ten years in charge. Cilla Snowball, the chairman of Abbott Mead Vickers BBDO Group, sums up the consensus: "He's done a good job speaking for the industry. A leader knows when to speak up, shut up and stand up, and that's what Hamish has achieved."
But the IPA represents an industry that bears scant resemblance to the advertising business of ten years ago.
And the hunt for Pringle's successor will seek to uncover something new.
Moray MacLennan, the M&C Saatchi Worldwide chief executive and a former IPA president, says: "When you lose someone excellent, it is always tempting to replace them with someone similar, but it is usually a mistake – you need to pursue excellence in a different form. The qualities we are looking for may be the same – commitment, integrity, intelligence, sensitivity, imagination, authority - but I would expect the personality, inevitably, to be radically different."
The industry seems to agree. When canvassed, agency chief executives tended to mention the same characteristics as desirable in the next candidate: "dynamic", "effective", "diplomatic", "ideas-driven" and, frequently, "young" – in the sense that the next director-general needs to have a modern approach to a business that is itself going through a fundamental modernisation.
It's something that the IPA is aware of. David Pattison, another former president, says: "Hamish will be a very tough act to follow. He has modernised the IPA through evolution and taken the membership with him. The next director-general will need to continue this. Hamish took the job while he was a 'current' practitioner; it's an interest-ing job that should be taken by a candidate in a similar place, not someone desperate to cling on to their ad career."
There is also a feeling that the IPA could do with some paring back, to reflect what the agencies themselves have gone through. More than one agency chief executive mentioned the possibility of a more centralised approach to some services, in partnership with one of the industry's other bodies – ISBA, say, or the Advertising Association.
This is something that the IPA has addressed before and says it will look at again if there is "sufficient mandate".
It's now up to the industry to make that mandate clear.
WHAT QUALITIES DOES THE NEXT DG NEED?
• Moray MacLennan, CEO, M&C Saatchi Worldwide; former IPA president
"The most important thing is a belief in the importance of what agencies do, and a passion to do the job. A bit of humility is also important as an additional ego is not really required - we have more than enough of those to go round."
• David Pattison, Founder, PHD; former IPA president
"To be able to marshal the membership, have digital knowledge, be sympathetic to all IPA disciplines, understand the regional differences, be able to run a big team and have diplomatic skills are minimum requirements."