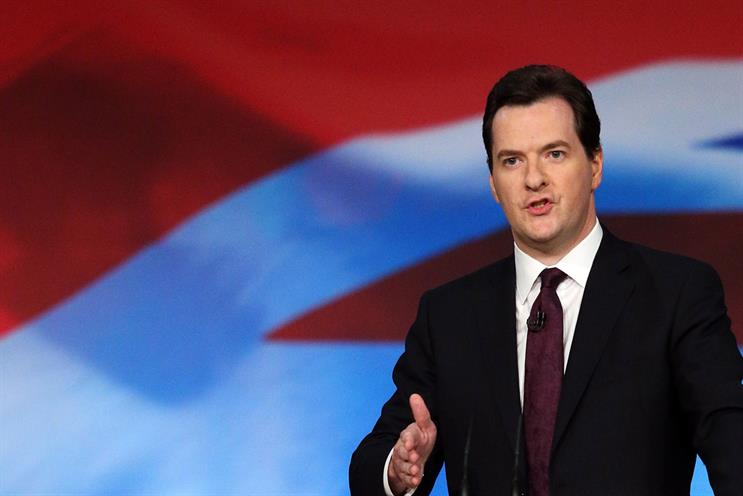 After months of criticism of his handling of the economy, George Osborne had a slight spring in his step last month when he announced that figures from the Office for National Sta­tistics showed that the UK had emerged from recession.

In truth, the growth in gross domestic output for the three-month period from July to September revealed that the economy had grown by only 1 per cent, but this was still more than many economists had expected. The London Olympics were also a contributory factor that we won't see again any time soon so, while welcome, it probably won't be enough to stop Osborne's opposite number from making that slightly annoying flatlining gesture with his hand during Prime Minister's Questions.
The holding companies, too, produced generally positive results, at least at face value. WPP reported a 1.6 per cent rise in revenue to just under £2.5 billion for the third quarter. However, it was not enough to raise WPP's share price, and investors expressed concern at the company's exposure in continental Europe, where the economy shows little sign of improving.
It was a similar story at Omnicom, with growth of just 0.8 per cent to $3.4 billion and investors also pointing to Europe dragging down its performance. While Omnicom managed to enjoy organic growth (that which excludes ac­quisitions) of 3.1 per cent in the US market and an even more impressive 10.2 per cent for markets excluding the US, the UK and the eurozone, Europe was again a problem. The euro lost roughly 2 per cent of its value against the dollar, meaning that currency changes wiped out any good that Omnicom achieved elsewhere.
The Publicis Groupe chairman and chief executive, Maurice Lévy, was forced to admit that it had been "a summer of contrasts", as he revealed that the company had generated organic growth of 2 per cent for the same period. He blamed Europe, in particular, for dragging the results down – and while southern Europe has been in decline for some time, northern Europe also saw a downturn in advertising spend.

It was Publicis Groupe's home territory of France that saw the biggest decline – and if it wasn't for the company's diversification into digital media and marketing services, which now make up one-third of revenues, the situation would have been very much worse. October revenues, just released, were up 7 per cent, but Lévy still counselled caution.
The real stinker of the "big four" was Interpublic Group, where organic revenues grew just 0.9 per cent. Announcing the results, Michael Roth, the IPG chairman and chief executive, said that the year was more challenging than he had expected and blamed a hangover of account losses and client caution for the performance.
As Laura Simpson, the global director at McCann Truth Central, points out: "If the view from abroad is anything to go by, then the case for optimism is limited. Although partly insulated from the euro-zone crisis, the UK is generically lumped in with Europe and the continent is routinely characterised as the sick man of the global economy."
So while the politicians seem to be making the most out of the UK's return to growth (albeit slight) and while the holding companies are also showing signs of equally mild levels of growth, green shoots look rather tender and there's no sign of anyone popping the Champagne corks just yet.