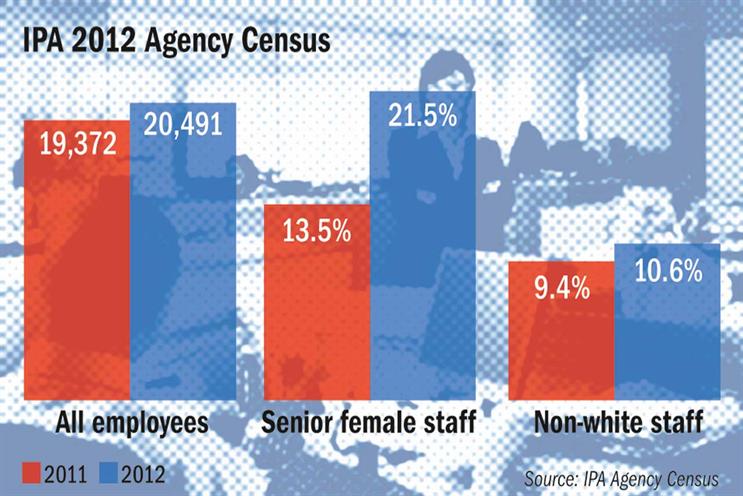 The survey reveals that the size of the employed base in IPA member agencies has increased from 19,372 to 20,491. This is the highest level in the 52 years of the census after a 5.8 per cent increase on 2011.
The total number of women working in agencies has passed 10,000 for the first time, but the male-to-female ratio remains roughly the same at 51:49. However, one in five of the top management posts is now filled by a woman.
The average age of employees in all member agencies is 34, although it is younger in media shops at 31. The largest percentage of people in executive management positions are aged 31-40, although 2 per cent are under 30. There was also an increase in ethnic-minority employees.
Nicola Mendelsohn, the IPA president, said: "It's terrific to see that the number of employees in advertising is at its highest level since records began. Moreover, as the first female president of the IPA, I find it extremely encouraging to see the percentage of women in senior management positions on the increase like this."