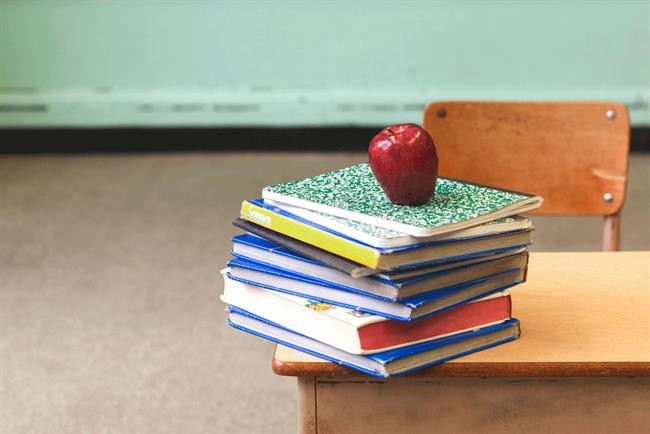 Given the long list of Watford alumni and the body of work they have created over the years, it seems almost inconceivable that this most celebrated of ad courses could be under threat.
Three of the past four John Lewis Christmas ads were written by ex-Watford teams; and two more graduates, Jim Bolton and Chas Bayfield, created "St George" for Blackcurrant Tango – one of the most famous commercials of recent times.
Other current high-profile creatives to have cut their teeth at West Herts College include Bartle Bogle Hegarty's Caroline Pay, Ogilvy & Mather's Mick Mahoney, CHI & Partners' Micky Tudor, McCann London's Rob Doubal, Lucky Generals' Yan Elliott and Danny Brooke-Taylor – the list goes on.
But in what seems to be a sign of the times, programme leader Tony Cullingham has admitted that the course is imperilled, with applications down from hundreds to just a score, and he wants agencies to get behind the college.
One reason for the decline in interest, Cullingham believes, is the cost of living on the outskirts of London, affecting particularly those from workingclass backgrounds or other parts of the country – the perennial problem of lack of diversity.
Zoe Harris, group marketing director at Trinity Mirror, thinks there's an easy way for agencies to encourage diversity: "A simple starting point would be for agencies to match every work experience place they offer to the offspring of a chum to someone who has no connection to London or to the industry."
Watford's fees (the one-year course costs £4,000) could also be part of the problem, but observers point out that there has been a proliferation of colleges offering advertising-related courses and that Watford perhaps no longer has the exclusivity it once did.
Moreover, some suggest the Watford course has failed to modernise with the industry, continuing to turn out art director/writer teams with portfolios full of TV ideas accompanied by poster treatments.
Maybe the issue also reflects a wider predicament in the ad industry's efforts to attract new talent – particularly in light of the rise of technology companies. It's why, just a few weeks ago, WPP chief executive Sir Martin Sorrell was larking around with Grey London chairman and chief creative officer Nils Leonard at KidZania in West London.
Some suggest the Watford course has failed to modernise with the industry, continuing to turn out art director/writer teams with portfolios full of TV ideas accompanied by poster treatments.
It was a small part of an explicit acknowledgement by WPP that there is a looming talent crisis and that the industry needs to do more to encourage young people to consider a career in advertising.
Some agencies have made their recruitment processes more flexible for creatives – CVs and qualifications have become less important than the ideas that the applicant has at the time.
Caitlin Ryan, executive creative director at Cheil London, says she has recently taken on creatives who haven't come from advertising colleges: "They've learned their craft and made money by writing, filming, editing and publishing their own content. This makes them more fit for my purposes."
Cullingham is asking agencies to help promote the course so that it can continue to churn out talent as it has done in the past. But if he's unsuccessful, will the industry suffer from it?
Creative
Russell Ramsey, executive creative director, J Walter Thompson London
"The cost of living in London is a big issue for young talent joining our industry, whether they're at college or doing the rounds of placements and even when they get their first job.
"However, I think there are other factors at play. The rise of the School of Communication Arts and now that the London College of Communication is offering a pure advertising course may have marginalised Watford. Also, people are coming from all kinds of courses or they're just social media geeks operating from their bedroom.
"And agencies have their own streams. Through our YES Awards scheme, we encourage people to get involved in the business without a formal advertising qualification."
Creative
Nicky Bullard, chairman and chief creative officer, MRM Meteorite
"Tony C should get a knighthood. What he has done for our industry is nothing short of brilliant. And many creatives owe their careers to him.
"So what has happened? I don't believe it's about money. "When I was a student, getting into what was a rock 'n' roll business felt like I was trying to get into the rock 'n' roll business. Every book crit was an audition. A place at Hounslow or Watford was like a place at The Brit School. We were desperate to be a part of it.
"Now the pendulum has swung. We are the ones in need of youth and talent and have to work hard for it. We can't just assume talent will come to our departments. Or apply to our colleges. We have to go and find it."
Marketer
Spencer McHugh, outgoing brand director, EE
"Young creative people have many more avenues open to them than they used to. Technology means they can create from their own bedrooms. Many are attracted to jobs in digital businesses rather than advertising.
The cost of living in London may well also be having an impact. And, as an industry, it's important that we actively promote diversity and recruit people from different backgrounds.
"In many ways, Watford's challenges are those of the industry as a whole. How do we get the brightest creative talent from any background to see advertising – and, by association, Watford – as an aspirational career choice once again? What a great creative brief for all those successful exWatford students to have a crack at."
Creative
Rob Doubal, chief creative officer and co-president, McCann London
"It's generally accepted that Tony has tutored and supplied the industry with a large number of individuals and teams who made a huge impact.
"I always thought Watford bred a student who was strategically strong, brand-aware and determined to work hard, which may explain why so many ended up running agencies. So the idea of it closing sounds grim.
"However, what with the proliferation of universities offering degrees in advertising and a very fluid global student population who are fluent in fame-oriented, prototype-led, interactive work, Watford needs to match them to remain competitive.
"It's tough out there. That's what Tony always taught us. With the industry's help, I'm sure he can sort it out.