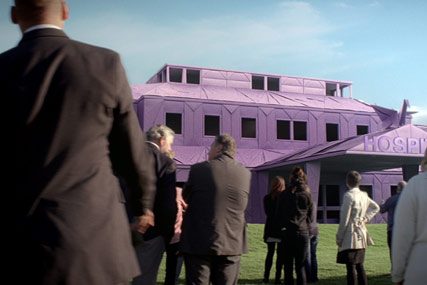 Matt Tee, the outgoing permanent secretary for government communications, announced the conclusions of his review last week and suggested that the new body should be launched next year.
Key proposals include the introduction of a payment-by-results system for agencies; greater exploitation of government-owned assets, such as space in leaflets or poster sites on buildings; and greater use of digital channels. Staff numbers would fall from COI's current 450 to 150 and there would be the introduction of an annual adspend cap.
The mooted US-style Ad Council, where agencies work for free and media owners donate space for public campaigns, was rejected as "unworkable and undesirable".
However, Tee did propose the establishment of a Common Good Communications Council, separate to but supported by government. This would consist of agencies, media owners, government and charities working together for free - or near free - on campaigns for the common good.
The IPA said it supported the idea of payment by results as long as it was "not a cover story for discounted margins". It added: "Agencies will have nothing to fear from this."
Agency sources suggested that current COI ad rosters are likely to be replaced with more project-based and department-specific work when they are reviewed in April.
There was also some concern that creative standards of work could decline as the COI fee-based model is replaced with payment by results.
The Advertising Association joined the IPA in welcoming the report as a balanced approach to ensuring value for money in government advertising.
Tim Lefroy, the AA chief executive, said: "It's a thumbs-up for paid communications at the heart of policy delivery. It recognises the major contribution advertisers, the media and agencies already make to society and paves the way for a constructive conversation about what more we might do."
Meanwhile, Group M sources refuted speculation that M4C, the buying arm that it launched for COI last year after winning its consolidated media buying account, is set to be closed and the COI business rolled back into Group M agencies.
INDUSTRY RESPONSE
- Steve Hatch, chief executive, MEC UK
The important thing is that the GCC should never let go of the legacy of getting agencies and people to do good work for them - the subject matter brings out the best in agencies. The biggest challenge the Council has is to make sure it doesn't impose an administrative burden on itself - this would be an irony. A roster is easier to manage than a cloud.
- Tim Duffy, chairman, M&C Saatchi
The details are vague on the Common Good Communications Council. In principle, it is a good idea. However, we need to ensure that quality and rigour will not be not sacrificed for the sake of being free or cheap. We also need to be clear that this is not be a way of introducing an Ad Council through the back door.