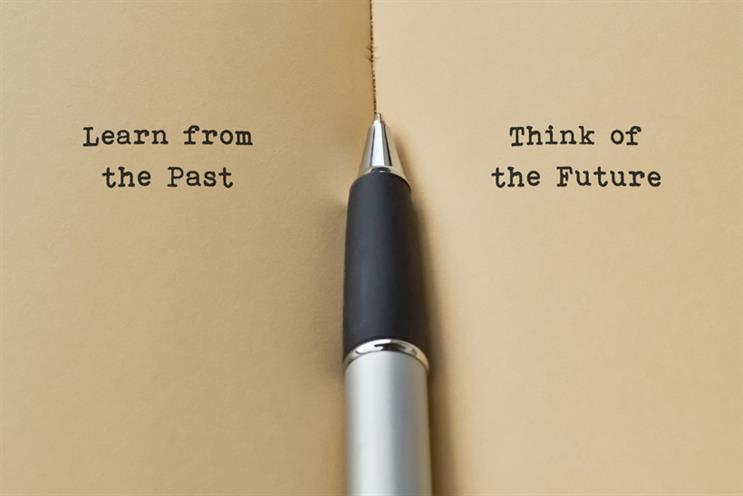 Well, maybe not to die but to be cast aside by a business where creativity, energy and innovation are seen as youthful attributes and what went before has no relevance when it comes to The Next Big Thing.
Try telling that to Sir John Hegarty, who, at 72, has won every ad creative award of note. In Campaign last week, he accused the industry of being too quick to forget its past and to study its great success stories.
In an attempt to counter a dominating youth culture and encourage the industry to learn the lessons of its past to apply them to the future, the IPA has launched The Fundamentals of Branding course.
The brainchild of Stephen Woodford, the Advertising Association's chief executive and an ex-IPA president, and Paul Bainsfair, the IPA's director-general, it aims to show the importance of understanding the "rules" before they can be broken.
Merry Baskin, the course chair with more than 30 years' experience as a market researcher and strategic planner, admits: "Too many of us know half of what we should know about advertising history or the science and theory behind it and are too busy watching cat videos on YouTube to find out."
Many worry that a youth-obsessed industry that knows next to nothing about its creative heritage is becoming less able to communicate with its audience. While 32% of the UK workforce is aged over 50, the figure drops to just 5% in agencies.
Marketing academics Marylyn Carrigan and Isabelle Szmigin, who have looked at the implications of this imbalance, have concluded that the age profile of those working in advertising and marketing contributes to "an environment which lacks empathy towards the older population".
Why has this happened? One theory is that the problem has its roots in the post-war "baby boom" years when advertising creativity was defined by the explosion of youth culture and consumption. While Britain's age demographic has changed, the primary focus of the industry's creative output has not. This is borne out by the ex-boss of a major agency. He says: "The level of understanding of our industry among our young staff was really low. It wasn't their fault. We just didn't impart that knowledge very well."
Consolidation within the industry has only exacerbated the situation, with older creatives being replaced by younger and less expensive ones.
Inevitably – so the reasoning goes – new-generation creatives will focus their communication on other young people because they are a known quantity that is easier to understand and target.
Yet adland remains equivocal about whether its past has anything to teach its present. "We work within a data-driven business where everything is presented as if it was science and all the talk is about 'rigour' rather than wishy-washy creative concepts," a veteran creative chief remarks. "Part of me says that's bollocks. But I also remember when I joined the business, I didn't want to emulate the Mad Men. I wanted to topple them. Maybe we just have to tell the new generation: 'Your time has come.'"
CREATIVE
Nicky Bullard
Chairman and chief creative officer, MRM Meteorite
"Learning from the past should certainly help improve our creative craft skills. We need to know when we should stop, take a deep breath and take the time to craft a powerful sentence. "Creative departments need the craft skills that experienced people provide more than ever. My own department has four staff who are over 50 and I'm about to hire another 50-plus creative who will work three days a week with a young partner fresh out of college. This is the sort of thing the industry should do more to ensure learnings are passed on."
MARKETER

Rod McLeod
Head of marketing, Volkswagen UK
"As a client, I want a good blend of the old and the new on my agency business. It's always good to be able to draw on the experiences of people who have the learnings about things that have gone well. But it's just as important to hear from those who were around when something went wrong. "But VW is also a complex and subtle brand that's going on a long digital journey. So we also need the kind of new-wave thinking that's required for us to do that. "The result is that we have a very well-balanced agency team with the broad range of skills that we're after.""
CREATIVE

Gerry Moira
Former chairman and director of UK creativity, Havas London
"The industry should learn from its past but it never will. It isn't an empirical business. It's made up of thrusting, highly motivated young people who believe that this is their time and that if they make mistakes, those mistakes will be their own. As a result, clients are losing out because of the amount of work running that makes you wonder why on earth it was done. "But when I joined the industry 50 years ago, I didn't want to copy David Ogilvy. So perhaps we have no right to now say how things should be done."
TRADE BODY

Stephen Woodford
Chief executive, Advertising Association; trustee, History of Advertising Trust
"It's not just about creativity. Everybody in the ad industry can benefit from studying our past so that they can understand what works well and what we could do better. "While the IPA has made progress in encouraging this, we have not matched what other industries, such as architecture, have done in passing their accumulated knowledge from one generation to the next. "That doesn't mean learning about advertising from the beginning. But there's much to be learned from what happened in the 1960s. So much of the work produced then remains fresh and relevant because of the way it communicated with people with understanding, wit and simplicity."