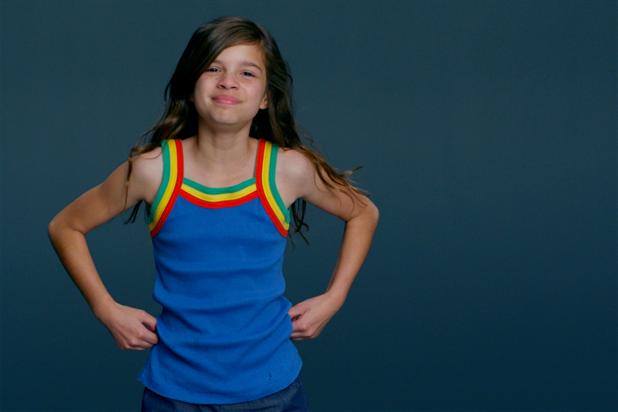 But, as one correspondent suggests to Jeremy Bullmore in this week's issue, this year's most decorated campaigns have something different in common: a social purpose. From Grey's "Life Paint", designed to save cyclists' lives, to Leo Burnett's "#LikeAGirl", tackling female stereotypes, many Cannes-winning campaigns did more than just sell products.
Since the festival, the Buy The World A Hope movement has urged Coke to stop advertising for one year and instead spend its £3 billion budget on helping to protect the world's rainforests. An interesting idea, if unlikely to come to fruition. All the cause-related Lions winners were worthy campaigns that deserved recognition. But among all the do-gooding, has the advertising industry lost sight of its original purpose? Was Ogilvy & Mather Germany's chief creative officer, Stephan Vogel, right when he wrote in Campaign: "For heaven's sake, there is nothing wrong with campaigns that sell products." Or is this a welcome – even essential – trend within an industry capable of effecting positive social change?
Client
Garbhan O'Bric, global brand director, Baileys
"A company has got to work back from its consumers. Consumers are looking for brands that justify their reason for existence. It's now a hygiene factor. They want to know where a product is created, what corporate social responsibility that brand has and buy from a company that is transparent.
"Big companies are all made up of humans. There's nothing more energising for a team than when they are proud of what they are doing. Those in the millennial generation want to know they are going to be part of something that makes a positive difference. It's nonsense that a brand wouldn't try to make a difference."
Agency chief
Mel Edwards, chief executive, EMEA, Wunderman
"Yes. Building brands around a social purpose is, of course, a valid and often appropriate way to differentiate and can drive sales.
"But, all too often, advertisers are blinded by wanting to be seen to be doing 'good' rather than doing what's most effective for the brand.
"In many instances, efficacy is only tagged on at the end of campaign planning, whereas advertising's role is first and foremost to sell more product by effecting behavioural change – whether that be by promoting societal good or not.
"It's our job as agencies to ensure that each campaign starts with this objective in mind."
Agency chief
Mark Roalfe, chairman and executive creative director, Rainey Kelly Campbell Roalfe/Y&R
"It's important to remember that great advertising is about effecting social change – which, at its most raw level, is largely about encouraging consumers to buy or consume more of a commercial product.
"While Cannes quite rightly celebrates and encourages innovation, there is the danger that only those campaigns that are seen as 'doing good', rather than using creativity to achieve business objectives, dominate the winners.
"Maybe a reiteration of the Cannes agenda is in order to remind us why most of us got in the business in the first place."
Creative
Malcolm Poynton, global chief creative officer, Cheil Worldwide
"There's no doubt Lions won for 'cause-related' work seemed as common as rosé on the Carlton Terrace this year. However, it's ridiculous to react by saying brands should stop striving to better this world. Selling product and contributing positively are not mutually exclusive; Dove, Intermarché and Patagonia are just a few that prove that.
"I'd say the Cannes results are more a reflection of jurors too easily influenced by agencies that have mastered the art of 'selling' to them ideas that promise to save the world. Unfortunately, much of this work is a tad inauthentic and not genuinely selling anything."