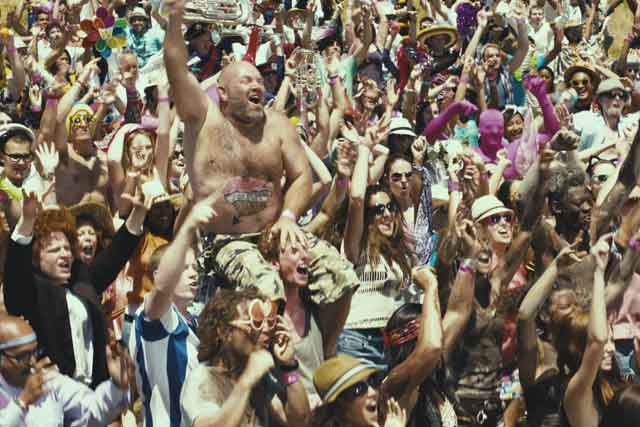 This week, I commissioned more than 200 articles; next week, I'm going to turn 20 of them into short films. They'll be paid for by T-Mobile via Saatchi & Saatchi, and will sit on a Tumblr site they've built called "Britain Loves".
Welcome to the space where the modern commercial campaign meets digital publishing. In the past, such collaborations sat awkwardly as advertorials; now, the brands have the sense to let creatives loose on their social networking platforms, so they can engage their customers between campaigns.
Plenty of brands have amassed hundreds of thousands of followers on Facebook or Twitter, but don't really know what to do with them. Just getting a basic commercial or PR message out to them doesn't work - you have to engage them in a way that they'll be excited to pass it on.
The key people in this on- demand digital landscape aren't those who are "the first to know", it's those who are the "first to share". The friend with the Twitter fuel is the friend you keep following and sharing with. And more than ever, consumers are happy to identify with chocolate bars, computer manufacturers, sports shoe companies and sellers of phone lines as friends.
I'm sure most of you know all this already, but there are lots of re-branded PR and ad agencies calling themselves digital content agencies right now. Yet you only have to look at some of the clunky corporate Twitter accounts with low follower figures that read like 50s council information messages to know that there's a difference between hiring true creative writers and PR people who are paid and told what to write.
Which is why Saatchis came to Sabotage Times. Over the past 500 days, we have built up half-a-million unique visitors a month, 1,000 contributors, more than 4,500 articles and comments sections that have more than 2,000 points of view. We did this without fanfare because I wanted the site to be discovered and not promoted. Our marketing campaign was £75 worth of button badges from Better Badges.
Thankfully, the content has all marketed itself and is a credit to the brilliance of the writers we have largely found through Twitter, their own blogs and our e-mail inbox. It's this array of talent and their creative drive that makes the proposition attractive to brands. Over the past few months, we've worked in creative development with Beattie McGuinness Bungay, Fallon, M&C Saatchi Mobile and Carat as they've realised we have content creators that can be valuable to their clients.
Ad agencies are great at creating genius ideas but don't have the manpower or the budgets to run at that level constantly in an "always-on" campaign. We effectively have the largest floating features desk in the world, have now started to include film, and the way we are funding it is by paying our contributors to create content for third parties after sitting in the digital shop window that is Sabotage Times.
With "Britain Loves", we are generating content that transcends the boundaries of publications hooked on PR and newswires. It's funny stuff, an enthusiastic look at what we really love in Britain rather than what the tourist board tells our visitors we love. There's no cricket, cream teas or Union Jacks.
But there are lots of those things we genuinely like, such as giving away our car-parking tickets with unused minutes on them, hanging messages painted on sheets from pedestrian bridges and texting while walking. Plus, we've identified genuine British oddities such as shops that specialise in more than one thing - a haircut and a train book, anyone?
In addition, there's content that focuses on the themes of the TV campaigns: grannies who defy their age, bargains worth climbing a cheese for ...
The work has been commissioned from 30 of the contributors to Sabotage Times. The strength of the T-Mobile idea was reflected in the speed at which our writers' ideas came back in. Within hours, we had hundreds of examples of what Britain loves. Communication on-demand means we can find a creative response in seconds.
What's perhaps unusual is that I've only met or spoken to a handful of these writers. Many of them are essentially part of the audience. To me, it doesn't matter what their background or job is - a writer is a writer. If you can make someone laugh or think on Twitter, you can probably do it in longer form.
And this is the pinpoint of how media has changed. In the old days, media content was presented to an audience by media owners. Now, the audience are the media. They create it, they distribute it. In days gone by, word of mouth was the icing - now it's the cake. The distribution mechanisms no longer have to be paid for and knowledge is no longer power. Sharing is power. It's how I rate an article or view a filmed post online. It's also a five-second way of understanding if a Twitter feed or website works.
Once we've started posting the "Britain Loves" articles, we'll be moving on to the author-narrated films, quizzes and galleries. Delivered through Facebook and Twitter, we fully expect the audience response to drive us towards new things Britain loves that we haven't even thought about yet.
James Brown is the founder of Sabotage Times.
PUBLISH OR PERISH
Matt Groves, director of integration, SSF Group
Advertising agencies have had to change considerably over recent years. It's not enough to tell stories through the well-trodden medium of film and print. The constant shifting sands of technology have meant our stories can reach people in a myriad of different ways; agencies that understand the role of both advertising and technology are more likely to succeed.
One of the areas agencies are becoming more serious about is social. Although the platforms for following a brand have been around for a while, clients are increasingly asking questions about what to do with them.
Social has been something to wrap your KPIs around but, like e-mail before, it is in danger of falling into post-campaign apathy.
Advertising campaigns create interest spikes around media buys.
The role of social media is not just to support these bursts but also to keep interest levels as high as possible in between.
Ad agencies excel in the idea, direction and oversight of content that complements our campaigns, but we're not built to service that content for an "always-on" strategy. Headline copy, body copy, scripts ... yes. But 365-days-a-year long-form content?
Currently, media and PR companies dominate the social space, mostly because a client needs a community management role, directing customer service enquiries. But there is only so long that someone can ask "How do you eat yours?" or "What did you do over the weekend?" before followers start to lose interest.
That's where our experience of working with partners comes in. If we are to think like publishers, then we need to bring editorial specialists into the mix.
We talked to James Brown and his partner Matthew Weiner over the past few months about partnering with Saatchi & Saatchi on social media content projects. They have an impressive, fast-growing online magazine in Sabotage Times and a sister editorial business that taps into the reach the internet gives them for sourcing journalists and contributors.
Together, we are launching the "always-on" social media component of our latest T-Mobile campaign via Facebook, Twitter and Tumblr. Delivering quirky, surprising and funny content around the premise of what Britain loves.
Consumers following a brand expect a level of entertainment through content that is currently not there. Agencies that start to think of themselves as publishers will help brands deliver on this.