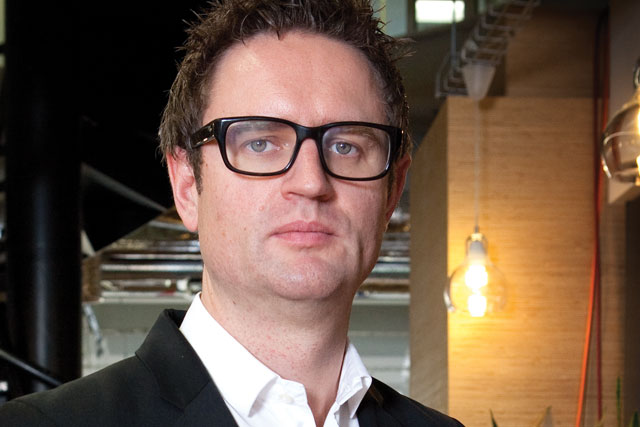 With the biggest web cliche since variables named 'foo' and 'bar', Bartle Bogle Hegarty London joined Twitter in 2009.
Hello world.

— BBH London (@bbhlondon) April 21, 2009
Hack attack or cyber-squatter? Mother London's first tweet seemed to be congratulating itself on recapturing its handle.
The missing @motherlondon Twitter account is now back in the hands, and welcoming arms, of er, @motherlondon. Watch this space.

— Mother London (@motherlondon) May 24, 2010
At Adam & Eve (the original), David Golding was a victim of crime when someone stole something precious to him.
DG is FURIOUS someone stole two of his Tooty Fruities

— Adam & Eve (@AandE) February 5, 2009
Later than most to the Twitter party, the AKQA founder and chief executive, Ajaz Ahmed's, first tweet announced WPP's purchase of his digital agency in 2012.
yeah, it's a new dawn, a new day, a new life for me and i'm feeling gooood http://t.co/v2HUzohR

— Ajaz Ahmed (@Ajaz) June 20, 2012
The Joint co-founder Richard Exon was slightly earlier to Twitter, joining just three years after Twitter's launch. Was the 'Ha!' is an exclamation of approval or maybe he just didn't think it would catch on?
Ha!

— Richard Exon (@richardexon) July 13, 2009
And, what about Campaign? Someone back at HQ in 2008 was curious about Japanese advertising. No one has yet owned up but we hope they found what they were looking for...
Wondering about the Japanese advertising industry - can anyone help?

— Campaign (@Campaignmag) November 14, 2008
But Campaign's questioning had nothing on Leo Burnett's Paul Lawson whose first 140 characters were used to establish exactly what Twitter was.
@blunt_I'm assuming this Twitter thing is like a dating service? Meet me on the waste land near the railway sidings in 5 minutes...
— Paul Lawson (@PJLawson)
February 4, 2011
And when BMB's Trevor Beattie joined the social network in 2012 his first tweet was a review and recommendation in Pontefract-based horror movies.
If you only see one vintage 1970s styled Pontefract-based fright-movie this year, make it WHEN THE LIGHTS WENT OUT. And poop yer pantaloons.

— trevor beattie (@trevorbmbagency) February 8, 2012
Other adlanders' first tweets include:
I am ill at home with 'flu waiting for Countdown to start

— Rory Sutherland (@rorysutherland) February 9, 2007
signing up to Twitter. Thought it was time the editor of PRWeek should get in on the action..

— Danny Rogers (@dannyrogers2001) February 15, 2009
Finally updated Twitter profile. In 21st century. Go Ireland & England & West Ham. :>)

— Paul Frampton (@Paul_Framp) March 20, 2010
Awake too early for a Saturday, fooling with web 2.0 apps.

— Glyn Britton (@glyndot) April 28, 2007
Im loving the new Burberry the beat facebook page

— Justin Cooke (@JC7777) February 19, 2009
i'm joining at bloody long last

— tracey follows (@tracey_lou) January 23, 2009
oh goodness. just when you thought horne and corden couldn't get worse, they prove conclusively that they can.

— Damon Collins (@damoncollins) March 24, 2009
Getting ready to go home and chow down 2 episodes of the Wire

— Bruce Daisley (@brucedaisley) January 8, 2009
getting my Twitter on

— Simeon Adams (@simeonadams) February 16, 2009