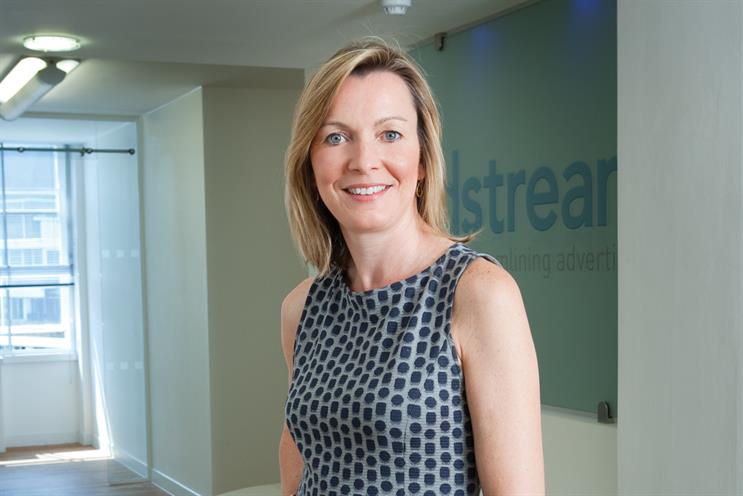 You might as well ask agency bosses to make a clean breast of their sexual proclivities as to go public with a disparaging remark about a pitch consultant.
Warnings about not wanting to bite the hand that feeds preface any conversation about intermediaries. "Talking on the record about these people is impossible because we are all highly dependent on them," a senior executive admits.
Another, having agreed to provide an off-the-record lowdown on the consultants best-known to him, later e-mailed having clearly had the wind put up him. "My new-business director is having the screaming heebie-jeebies about the possibility for me being seen to stick a knife into any intermediaries," he wrote.
It's an indication of how much influence the consultants wield within the industry. It's also a far cry from the time, in 1975, when Lyndy Payne first mooted the idea of bringing the buyers and sellers of advertising together, and the underwhelming response of agencies to her fledgling Advertising Agency Register.
Today, an oversupplied advertising market and the growing complexity of pitches are the main reasons why consultants continue to play such a pivotal role, handling between 35 and 40 per cent of the 400-plus pitches taking place each year.
"An RFI has become almost a pitch in itself," the chief executive of a mid-sized UK agency says. "It's no longer just creds and a chemistry meeting. At the same time, we get approaches to pitch from people we can't be sure are genuine.
"If clients are coming to us via AAR, we know they are serious and we have the reassurance of knowing that a pitch is going to be professionally run," they add. This is a major consideration when £100,000 is what agencies must find to fund a major pitch.
Getting a sense of which consultants do this best – and which leave something to be desired – is hard.
While some agencies accuse them of "infecting" clients with their own prejudices and of having their favourites, rivals dismiss such carping as sour grapes.
"If agencies feel there is a trust deficit or a lopsided playing field, they should vote with their feet," Laurence Green, the 101 founding partner, retorts. "Few do."
Also, as one agency manager points out, the perceptions of pitch consultants are coloured by personal experiences. "As in most agencies, there are people who add value and others who make a difficult situation worse," he says. "Consultants are no different."
Nor is there much difference in the way that the intermediaries now match the agencies in their competitiveness. Nowhere is this more true than at the top of the tree, where AAR – for so long the only game in town – now finds the upstart Oystercatchers snapping at its heels.
Old-fashioned and being a bit passé are the most common criticisms levelled by agencies at AAR. "It has a traditional perception of what it thinks clients need," one agency chief says.
But others see this more as the mark of a thoroughly professional and dispassionate outfit that operates with integrity, knows the ad industry like the back of its hand, is supportive of start-ups and gives good feedback. "AAR is very much the agency's friend," a leading industry figure says.
But while AAR may have the volume and the market share, it doesn't necessarily handle the most important pitches. Agencies point to its high turnover of digital specialists and the fact that it has people responsible for different segments of a communications market that is becoming increasingly integrated. "Maybe AAR isn't cut-throat enough for its own good," an agency chief remarks.
After the embarrassment of having to make a humiliating public apology to Sir Martin Sorrell for its involvement in a breakaway set up by WPP staff, Oystercatchers has become a force to be reckoned with. Its selection to handle the early stages of the Tesco and British Airways pitches is indicative of its high-level client connections.
"Oystercatchers always plays with a straight bat," an agency boss observes. "It will always try to ensure every agency plays at its best during a pitch and that there is an ongoing dialogue to prevent any nasty surprises."
It has become astute at hyping itself, making much of the recent IPA survey that named it the top industry matchmaker. "The danger is it starts believing its own publicity," the head of a major agency warns. "They tend to be a bit cocky."
Founded by the larger-than-life Peter Cowie and Suki Thompson, who is described as "the ultimate networker", Oystercatchers has the advantage of being fronted by two high-profile industry figures. Whether this is necessarily a good thing is an open question.
"It's very much Suki's game and you have to be in with her to play it," one agency source comments.
"She has her favourites."
This has led some to wonder about the true purpose of the Oystercatchers Club, which meets around six times a year as a discussion forum for senior clients and agency executives. It not only raises the question of how far intermediaries should go in trying to extract money from agencies, but whether agencies feel they're being strong-armed into taking part.
"It's never said overtly that if you join the club, you will get on Oystercatcher pitchlists," an agency chief executive says. "But you feel as though you've little option."
Green finds this concerning. "If agencies feel like that, the balance of power they enjoy with intermediaries is badly wrong," he suggests.
What is clear is that finding new revenue streams – whether from training or managing agency and client relationships – is becoming increasingly vital for intermediaries.
This is partly because of the growing number of direct approaches to agencies by clients to pitch. In many cases, these are procurement-led initiatives with marketing playing a subsidiary role.
One upshot is that consultants are trying to get more heavily involved in client/agency fee talks, a move some agencies resent. "These are commercially sensitive discussions that need to take place in private," an agency boss says. "Intermediaries have no business being involved."
Meanwhile, agencies increasingly question whether consultants provide a big enough bang for their buck. "We now deal with four intermediaries who deliver less than what AAR used to do alone," the founding partner of a well-known agency says. "They cost me around £20,000 a year. I could hire a graduate for that."
So will these pressures put some intermediaries out of business? "It's perfectly possible," one agency chief executive replies.
Others are not so sure. "There will always be clients needing help with pitches," one says. "Like agencies, intermediaries will either succeed at finding new revenue streams or just fade away."
Oystercatchers

Founded 2007
Principals Suki Thompson (pictured), Peter Cowie, founding partners
What it does Agency search and selection, evaluation, training and coaching
Recent pitch briefs British Airways, Tesco, TK Maxx, Mothercare, Clydesdale Bank
The agency view
Flavour of the month with high-level client contacts, but eager for agencies to do well at pitches. Good at hyping itself, if a trifle arrogant.
Creative Brief

Founded 2003
Principals Tom Holmes, founder and chairman; Charlie Carpenter (pictured), managing director
What it does Offers an online service giving marketers instant access to agencies and sponsorship partners
Recent pitch briefs British Red Cross, Scottish Power, Courvoisier, Odeon media, Dr Oetker digital
The agency view
Unlike its rivals, Creative Brief is "hands-off" and doesn't involve itself beyond the early stages of an agency/client relationship. Some agencies accuse it of "commoditising" agency search and bringing little added value to clients. "I'd rather be chaperoned through the process and get the feedback," one agency head says.
AAR

Founded 1975
Principals Kerry Glazer (pictured), chief executive; Paul Phillips, managing director
What it does Agency selection, relationship appraisal, commercial evaluation, benchmarking
Recent pitch briefs National Express, Ford Retail, SSE, Giffgaff, Budgens
The agency view
Oldest game in town. Highly professional but no longer the automatic choice for the big pitches. Oystercatchers is threatening to steal its lunch.
The Observatory

Founded 2006
Principals Stuart Pocock (pictured), managing director; Lucinda Peniston-Baines, managing partner
What it does Agency selection, relationship management, procurement, skills development
Recent pitch briefs Nando's, Russian Standard Vodka, Miller UK below the line
The agency view
Although The Observatory rarely handles big brand reviews, the affable Pocock commands much respect across adland. The one-time client, agency creative and planner runs an agency-friendly operation. "Stuart tells it like it is," an agency chief says. "He's totally trustworthy."
Agency Insight

Founded 1991
Principals Andrew Melsom (pictured), senior partner; Chris Fry, partner
What it does Agency search and selection, relationship management, strategic consultancy
Recent pitch briefs Innocent, Seat UK media, National Trust direct marketing, NFU Mutual
The agency view
Described as blunt to the point of rudeness, Melsom only deals with an agency's top managers, never its new-business directors. Doesn't play favourites. A good judge of strategy. Not many briefs but always high-quality ones.
Agency Assessments International

Founded 1988
Principals David Wethey (pictured), chairman; Brian Sparks, managing partner
What it does Agency search and selection, remuneration negotiation, optimising agency/client relationships
Recent pitch briefs Avios (formerly Air Miles), Burger King direct marketing, Volkswagen commercial vehicles
The agency view
AAI is less in the mainstream these days as Wethey focuses on writing and lecturing on marketing issues. "David is very professional and commands respect from clients," an agency boss says. "But I'm not sure he has the energy to chase business in the way he once did. Last year, AAI dumped the traditional pitch process in favour of a leaner system."