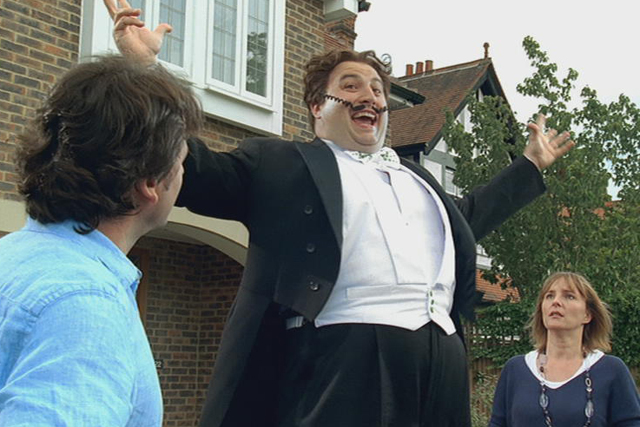 The highly recognisable opera singer, who sports a crimped moustache and loose-fitting dinner suit, gave 2009's most irritating ads their hook.
Last year's gocompare.com ads were rated as "most irritating" a full 10% higher than the second-placed ad.
Away from the ads, the star is the well-respected opera singer Wynne Evans, and he will record a version of 'Santa Claus is Coming to Town' under his better-known pseudonym to raise money for the Teenage Cancer Trust charity.
Evans said: "Gio Compario has become an instantly recognisable figure and a character that children love. We know from Gocompare's experience that they love to sing along to the "Gocompare" song, so we hope that they will enjoy the single in the same way. It is fantastic to be able to use the character in this way and help raise funds for such a worthwhile cause."
The lyrics have not been changed and the only overt reference to GoCompare in the video is Gio's white and green bow-tie. Watch the full video of the song below — if you can take it.
While undeniably irritating, the Gocompare.com ads have increased the brand's recognition by more than 60% since their introduction in August 2009 according to the company.
Simon Davies, chief executive of Teenage Cancer Trust, said: "We know that every day in the UK, six young people will hear the devastating news they have cancer. We hope this single tops the charts so we can help to give more young people with cancer the best chance of a positive outcome."
The single will be available to download from iTunes, Amazon, HMV, Play.com and 7digital from Monday 6 December, with 25p from each sale going to the charity.