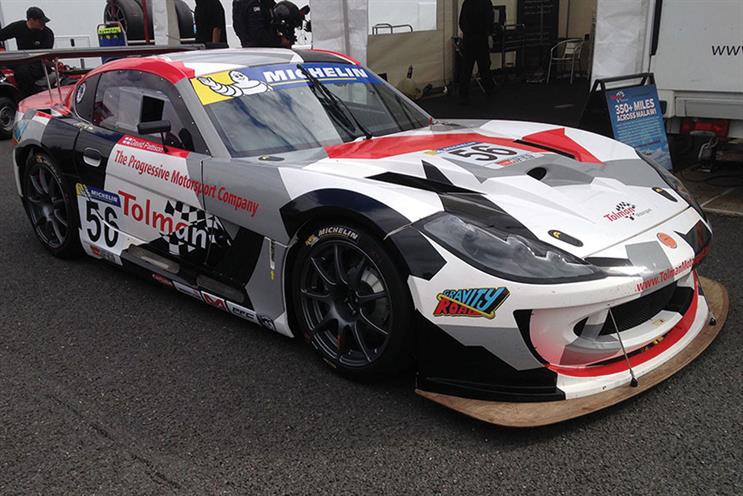 David Pattison, the former global chief executive of PHD and current chairman of Gravity Road, has a new title to add to his many non-executive commitments – and it is one he is particularly proud of. In between all his board meetings, Pattison is carving out a side career as a racing driver. After two years competing in the Ginetta Challenge for Tolman Motorsport, he has graduated to the British GT Championship, where he will be racing alongside the professional driver Luke Davenport. Pattison will be hoping to build on his success at Silverstone in the autumn, where he claimed second place in a race live on ITV4. The new car, a Ginetta G55 GT4, is emblazoned with sponsor logos, which include – as chance would have it – Gravity Road.
Take Paddy Power to the tower
Paddy Power has given the agencies pitching for its ad account some novel news. The cheeky bookmaker has told shortlisted shops that it is holding its first pitch meetings in the Tower of London – because that's where England historically sends its rebels. It might sound like the kind of gimmick that would appear on The Apprentice, but Campaign would like to see these on-brand locations become a trend. Lynx could hold its chemistry meetings at a school disco, or perhaps Strongbow could ask creatives to pitch ideas while slumped in the doorway of the Primark in Camden.
Brothers are doin' it for themselves
Inspired by the glitzy dinners and famous guests that have become synonymous with Wacl, a group of senior admen has formed Tacl. Mission: to bring back longer lunches to the ad business. Campaign has yet to attend a get-together but is told activities have so far consisted of going to a bar and having a chat – sometimes about the industry, sometimes about prostates. It's tough to imagine Ed Miliband or Pippa Middleton giving a keynote speech at one of these meetings, but you never know.