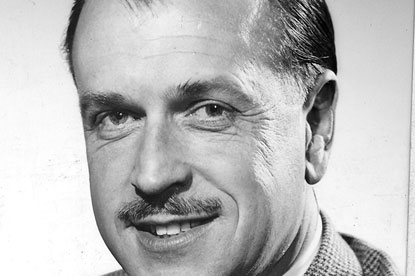 He is best remembered for devising he "Sitting is believing" slogan for Cintique.

He entered advertising at the end of World War Two, working initially for The Robert Freeman Company and, later C J Lytle where he became group art director and, later, creative director.

Many years later he was to recall signing Audrey Hepburn and Roger Moore, then unknown actors, for a photo shot only to have the client reject them. The campaign had to be re-shot using different models.

When Lytle was taken over in the mid Sixties Allan left, taking the Cintique account with him, to set up his own company, Dallas Associates, which he ran until his retirement in 1987.

He is survived by his three children - Jan, Gilli and Laury.