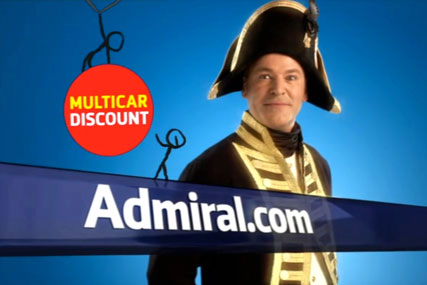 The review is being handled by the AAR and includes all media duties for its online insurance site Admiral.com, in addition to its other brands Diamond, Elephant.co.uk and Bell.
The £25m media business for Admiral's Confused.com, held by McCutcheon Norveil Consultancy since 2002, is also currently under review in a separate process that began last month.
Mindshare has held the Admiral media account since July 2007, before which it was split between Starcom MediaVest and MediaVest Manchester for five years.
The reassessment of the group's media requirements comes as the insurance industry faces increasing competition online.
Established in 1993, Admiral is the trading name of financial and insurance company EUI. For the past eight years, the group's work has focused on providing online car quotes for drivers, including higher risk categories such as young drivers and high performance cars.
Over the nine months to 30 September 2008, Admiral was on track to "hit or exceed" profit estimates, with a 13% lift in turnover to £718m and a 17% increase in customers to 1.71 million.
Admiral manages eight major brands: Admiral, targeting drivers under 35; Bell, targeting drivers with zero no-claims bonus; Diamond, aimed at women; Elephant.co.uk, which claims to be the UK's first wholly online car insurer; Gladiator Commercial; Confused.com; Balumba.es, the Spain-focused insurer; Admiral­Direkt.de, the German-oriented company; and Conte.it, the Italian provider.
The Admiral Group was unavailable for comment.