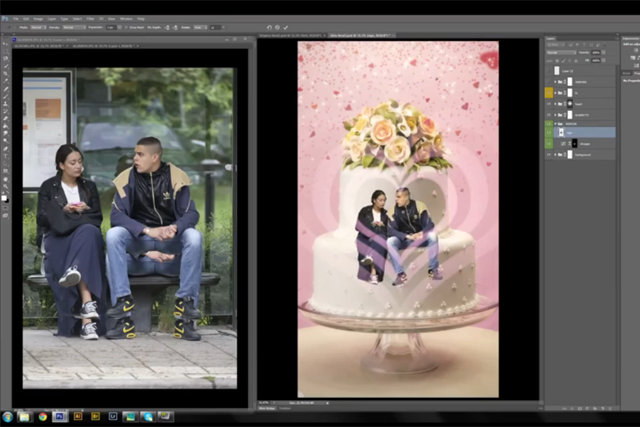 2013 has been the year of the so-called 'prankvert', with brands playing jokes on the public


8 / 10
If you thought QR codes were the height of interactive advertising, Adobe invites you (and a few unsuspecting Swedes) to think again.
For its 'Street Retouch Prank' video, the company first replaced a bus-stop ad in Stockholm, Sweden, with an LCD screen. Then, with the help of a long-range camera and artist Erik Johansson, Adobe applied some liberal digital adjustment to the bemused bus-stop patrons.
One man is turned into a waggling genie in a bottle. Another gets the full 'Hulk' treatment as his photo transforms before his eyes into a bulging movie monster. Best of all, a confused man and woman are shrunk down to kiss atop a wedding cake. Thankfully, the couple share Johansson's sense of humour and no one gets slapped. Well, you are grateful for any entertainment when you are waiting for a bus.
Adobe's prank has clearly hit a nerve, with more than 400,000 shares since its launch on June 7.
2013 really has been the year of the so-called 'prankvert', in which brands have played a variety of jokes on supposedly, unsuspecting members of the public and filmed their reactions.
This kind of ad always tends to perform well for two reasons. Firstly, the reactions at least seem more genuine, and therefore more interesting and funny. They also prompt viewers to ask themselves how they would react in the same situation, thereby eliciting a stronger emotional response.
However, 'Street Retouch' does do something that makes it stand out from the rest – it focuses on the core mechanic of the product.
While in another prankvert, Pepsi's 'Test Drive', the soft drink brand was not at the heart of the ad's content (Jeff Gordon used a camera hidden on his Pepsi can to film it), in 'Street Retouch' you are left in no doubt.