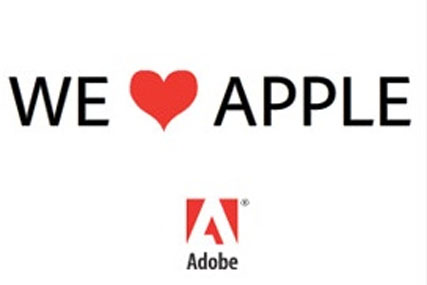 The company, which created Flash technology and a range of desktop publishing software, has issued an RFI to agencies with a shortlist expected in December.
The successful agency will be responsible for working across corporate, digital, and business-to-business activity, demand generation and product launches.
Adobe uses a roster of agencies across Europe and continues to work with Young & Rubicam, however it is looking for what it describes as a "creative marketing agency" to work on a broader range of projects.
In the UK, Adobe's main agency is the direct response shop Tidal Wave but it also uses G2 for digital work. These relationships will be unaffected by the review.
The appointed agency is expected to work alongside the US agency Goodby Silverstein & Partners to roll out creative work tailored to local European markets, although it will also be expected to build new creative work based on local market needs.
In May, Adobe took out a press and digital campaign to hit back at the Apple co-founder Steve Jobs. The ads were in response to an open letter on Apple's website by Jobs criticising Flash for causing Apple products to crash and drain their batteries.