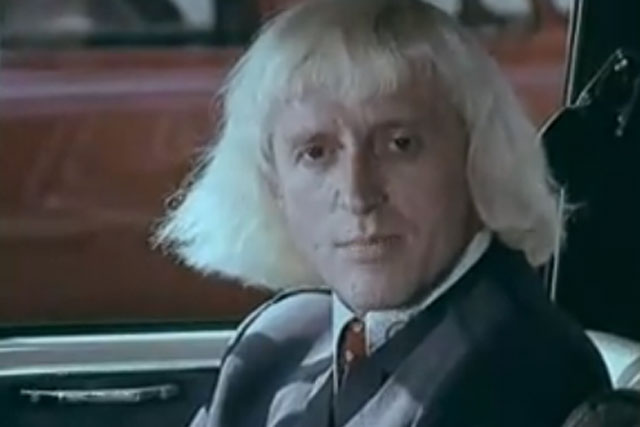 Having risen to fame in the 1960s as a presenter of 'Top of the Pops', Savile was recruited to front a series of British public information films sponsored by the Royal Society for the Prevention of Accidents (RoSPA) to encourage motorists to wear their seat belts.
The ads featured the famous strapline "clunk click every trip" and shot Savile comparing a car to a box of loose eggs.
In the ad he explained motorists without a seat belt were the same as loose objects in a box and like an egg could get smashed up on impact.
A decade later and Savile went on to feature in an ad for British Rail featuring the strapline, "This is the age of the train." The ad was created by Allen, Brady & Marsh (ABM), which was later taken over by Lowe.
Earlier this year Savile made his TV ad comeback after staring in a spot for West Coast Railways to promote the Scarborough Spa Express to mark the golden age of the train.
Savile's death with be marked at a special session at the UK radio industry's annual festival next week in Salford.
John Myers, the chief executive of the UK radio sector body, the Radio Academy, said: "The sad death of Sir Jimmy Savile represents a great loss to the UK radio industry. He was one of the pioneers of modern pop-music radio.
"He made the smooth transfer from Radio Luxembourg to the BBC in the late 1960s and from 1997 moved his broadcasts to commercial radio where he continued to be successful and well respected by radio audiences around the UK."
Follow Sara Kimberley on Twitter @SaraKimberley