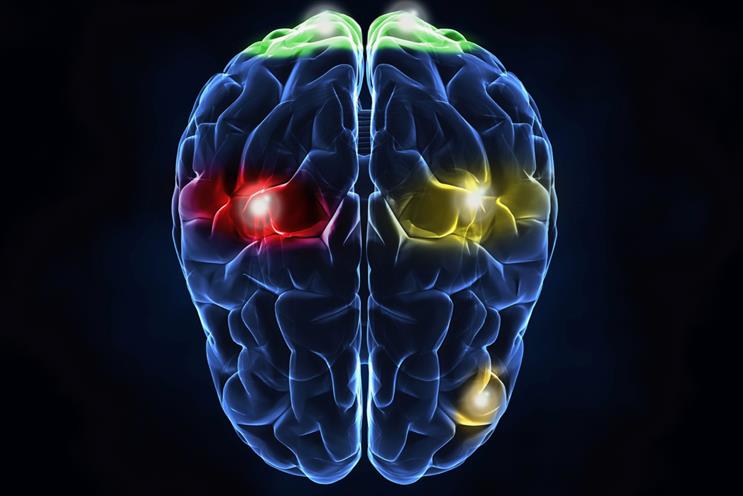 The two trade bodies conducted a study by neuroscience experts Neuro-Insight to compare the brain's response to seeing the same ads but in different environments.
The results showed that ads seen in a premium context are viewed for 17% longer and with 29% higher levels of engagement than ads on social sites such as Facebook and YouTube.
Meanwhile, left-brain memory encoding, which processes words and detail, is 42% higher for premium media than for social media, and right brain memory encoding, which processes emotional responses, is 9% higher.
Social media demonstrated high levels of grabbing people's attention immediately, but the study found that it was less engaging and less likely to be converted into long-term brand memories.
The research also found that ads encountered while people browse freely had less impact.
Brain responses were measured around long-term memory encoding, which processes detail and language (via the left-hand side of the brain), which is tied into decision-making and purchase intent; engagement, which is generally triggered by material that is of personal relevance; and emotional intensity, a measure of the strength of emotional response.
The study used Steady State Topography, which measures electrical activity in the brain, across an audience of 139, aged 18-60.
Each participant was exposed to ads by freely browsing the web, and by viewing the same ad in both a premium editorial context and social media context.
Vanessa Clifford, Newsworks' chief executive, said: "We already knew that context was important for digital ad performance – now we know that it is because the brain processes ads differently depending on where they are encountered.
"It's not enough to find the right audience, people need to see ads in an environment that is conducive to memory encoding if we are to build brands longer term and maximise effectiveness. Premium editorial sites provide that highly valuable context."