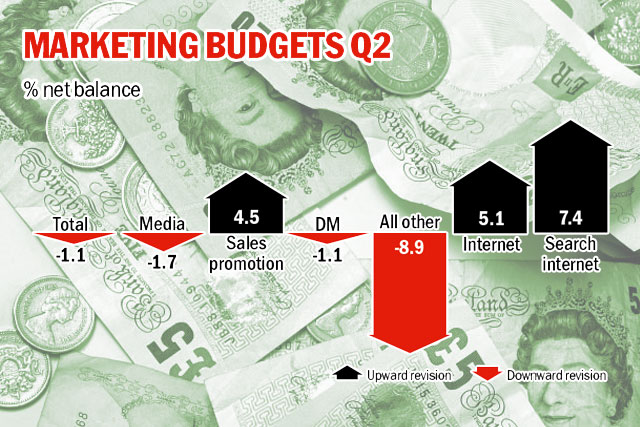 The downward revision was marginal, however, with 23 per cent of companies reporting a reduction compared with 22 per cent that reported a rise. As a result, spend was down by 1.1 per cent.
Media spend trends continued, with overall media budgets cut by 1.7 per cent, while internet adspend grew by 5.1 per cent. Client confidence in the prospects for the industry in which they operate dropped sharply on balance from 1 per cent to -17 per cent.
Nicola Mendelsohn, the president of the IPA, said: "With renewed concerns surrounding the economy both at home and abroad, in particular the problems surrounding the eurozone, it's not surprising the signs are less encouraging. However, given this situation, things do seem to be holding up. Spend is down, but only very marginally."