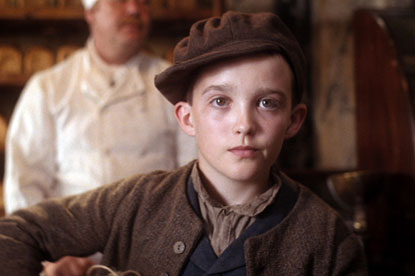 The latest figures – from the Advertising Association – showed that adspend declined for every sector apart from online, which rose by 17.3 per cent in 2008, a drop on its 39.5 per cent rise in 2007.
Advertising expenditure for newspapers dropped by 12 per cent in 2008, the steepest fall among the media and a large decline on its 0.3 per cent drop in 2007.
Magazines saw a drop of 9.9 per cent in 2008 on the previous year, while television posted a drop of 4.9 per cent, a significant decline compared with its rise of 2.8 per cent in 2007.
Adspend for radio fell 8.5 per cent in 2008 and direct mail fell 6 per cent, a slight improvement on its 6.5 per cent fall in 2007.

Outdoor advertising declined 3.8 per cent in 2008 year on year, while cinema showed a slight decline of 0.9 per cent.
In February, the AA revealed that adspend could increase by more than 50 per cent in real terms between 2010 and 2020, buoyed by continued rise in online spend.
The 2008 adspend results have been published in the Quarterly Survey of Advertising Expenditure, researched and compiled by Warc on behalf of the AA.