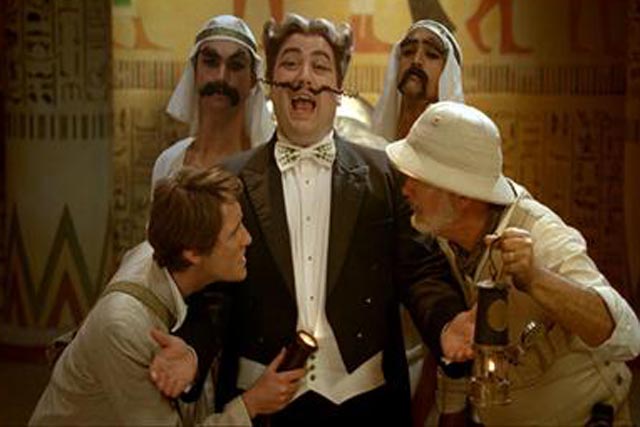 The research company's study compared spending on advertising by MoneySupermarket, GoCompare, Comparethemarket and Confused.com, against the number of monthly visitors from home and work computers they attracted between 2008 and 2010.
According to Nielsen: "Audiences remain fickle and it appears to be hard to retain an audience once an ad campaign has finished."
Over the period, the correlation between increases in adspend and rises in the number of visitors to price comparison websites has grown from 54% in 2008, to 75% in 2009 and to 82% in 2010 – suggesting adspend increases have become more effective at driving site visits.
Nielsen claims that because all price comparison sites' trading is done online, changes in their online audience figures are a good indicator of the effectiveness of their advertising.
GoCompare spent the most on advertising in 2010. Its £28m outlay was 30% higher than its closest rival, MoneySupermarket, which spent £21.6m.

MoneySupermarket has been the most popular price comparison site over the past three years, averaging three times as many visitors from home and work computers as its nearest rival, Confused.com.

MoneySupermarket spends the least on advertising per unique UK visitor to its site, reducing outlay from 88p per person in 2008, to 58p in 2010.

Confused.com has come down from £2.21 in 2008, to £1.70 in 2010.

GoCompare and Comparethemarket, which are newer entrants to the market, have seen their cost-per-visitor drop significantly, following the launch of their respective opera singer and meerkat ad campaigns in 2009.
The ad-cost-per-visitor for Comparethemarket, for example has dropped nearly four-fold from £5.47 per person in 2008, to £1.45 per person in 2010, while ad-cost-per-visitor for GoCompare has decreased from £3.34 per person in 2008 to £2.00 per person in 2010.
The study showed that TV advertising takes precedence for all four price comparison sites, with Comparethemarket investing 92% of its marketing budget in the medium and GoCompare investing 89%.
MoneySupermarket invests more heavily in digital than the other sites, with 14% of its overall ad spend online, compared to 1% by Confused.com and GoCompare, and nothing by Comparethemarket.
Comparethemarket's TV ads, featuring Aleksandr Orlov, are the most popular, with 73% of TV viewers who remember the brand linking the ads "a lot" or "somewhat".
GoCompare has the highest percentage of viewers who see its ads recalling the brand name the next day. However, its ads, which feature the opera singer Gio Compario, polarise viewers between liking them and disliking them a lot.
The make-up of the online audience of each of the price comparison sites shows that they attract more female visitors than male.
Comparethemarket attracts a higher proportion of 16- to 34-year-olds than the other comparison sites.
All attract a high proportion of over-50s, with MoneySupermarket and Confused.com being the most popular with pensioners.

In Marketing's annual poll, GoCompare's operatic ads were named the most irritating in the UK for the second year running.

Nielsen Price-Comparison report figures, 3 March 2011


Source: The Nielsen Company & UKOM