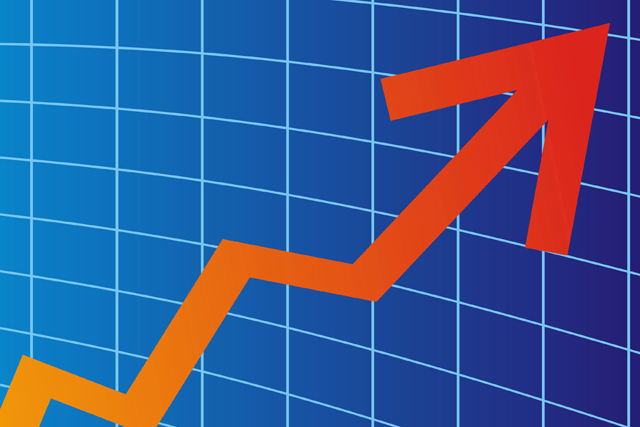 In its annual report, called This Year, Next Year: UK Media and Marketing Forecasts, Group M reports measured ad spend in the UK is on track to reach £14.9 billion ($23.3 billion) in 2014, up from £14.0 billion ($21.9 billion) in 2013.
It makes the UK the world's fastest-growing developed market, with stronger growth than the 6 per cent lift Group M expected this time last year. It follows the UK's adspend increasing 7.8 per cent in 2013, according to Group M.
Adam Smith, author of the global report and future director at Group M, said linear TV continues to hold steady, commanding 26 per cent of spend, despite notable drops in audiences (commercial impacts).
Smith said: "TV is putting up quite a good fight, despite inflation [cost per thousand] reaching highs of 15 per cent in April.
He added: "Linear TV still looks ok value-wise, but if we have another year of falls in impacts then we will have more concerns about reach."
Smith predicts that next year adspend will continue to increase by 5.7 per cent to reach £15.7 billion ($24.5 billion).
According to the report, digital spending will reach £7.1 billion ($11.2 billion) in 2014 and is expected to reach £8.1 billion ($12.6 billion) in 2015, indicating a 13 percent increase.
Smith said: "The familiar drivers are video, social and mobile, but the underlying reason is more practical and attractive formats for brands – richer, more trackable, more targeted and more clickable.
"The longer-term question is whether online will wrest investment from TV with the ease it did from press media. This is a fairer fight, which will unleash creativity and force scrutiny of simple broadcast versus 'addressability at scale'."
Print media remain under the most pressure, with 2014 advertising in physical newspapers and magazines expected to drop below £2.5 billion ($3.9 billion) – a decline of 9 per cent from 2013.
Group M forecasts a further 9 percent fall in 2015 to £2.3 billion ($3.5 billion). However, Smith adds, "Demand for digital news-brand inventory is rising at least, as well as for digital media generally. Reputable brands value reputable digital environments."

Looking ahead, Smith said: "Advertising and the wider UK economy are growing well, but are vulnerable to private debt and public austerity at home, and external problems of weak demand, especially in the Eurozone.
"Low UK wage growth remains a constraint, ameliorated for now by cheaper oil and price competition."
GroupM This Year, Next Year:
UK Media & Marketing Forecasts
December, 2015
Media, £m, net
2013
2014f
2015f
TV
3,712
3,903
4,027
Radio
362
390
405
Newspapers (physical)
2,071
1,892
1,728
Magazines (physical)
668
590
521
Outdoor
792
805
823
Cinema
139
144
154
Internet
6,252
7,150
8,060
Media total £m
13,996
14,874
15,718
Media YOY % change
2013
2014f
2015f
TV
7.3
5.1
3.2
Radio
-2.9
7.8
3.8
Newspapers (physical)
-5.3
-8.7
-8.7
Magazines (physical)
-9.2
-11.7
-11.7
Outdoor
2.0
1.6
2.3
Cinema
-15.2
3.6
6.9
Internet
18.2
14.4
12.7
Media
7.8
6.3
5.7