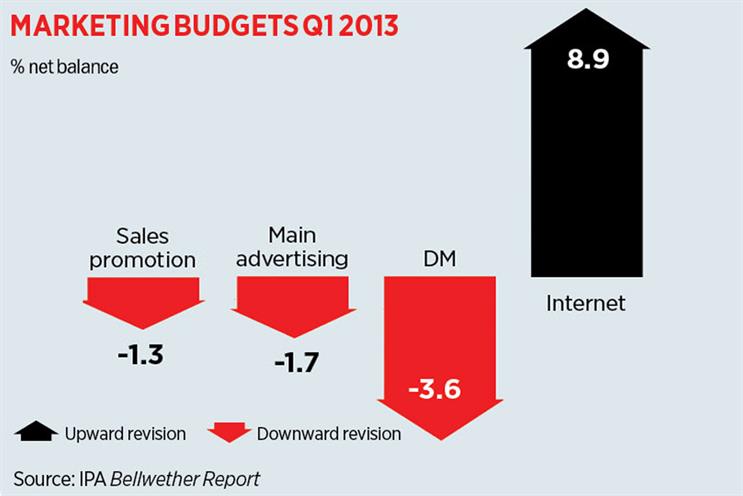 The report, which surveys marketing directors at 300 UK companies, reveals that, for the final quarter of the 2012/13 financial year, marketing budgets recorded a fall for the fifth successive year.
While the internet continued to put in a strong growth performance, there were declines in main advertising, direct marketing and sales promotion in the final quarter (see chart below).

The Bellwether survey predicts that, while adspend will fall by 0.3 per cent in 2013, it will grow by 2.3 per cent in 2014, with the World Cup that year a key contributor.
Paul Bainsfair, the director-general at the IPA, said: "While there is continued concern about the economic outlook, things do seem to be holding up."