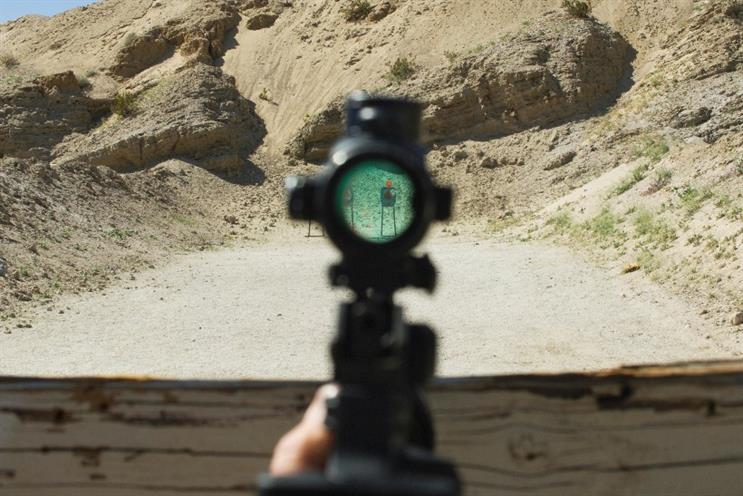 Comedian Dave Gorman told delegates at AdWeek Europe last month that over-personalised, invasive advertising was "not f***ing ok".
But what constitutes "not f***ing ok"? It's a numbers and persistence game, right – the more people you target, more often with more ads, the more likely you are to get a click, and maybe even a purchase?
Well, that's certainly the view of many in this industry, judging by the number of consumers, and people like Dave, who still aren't forthcoming with compliments about the quality of advertising they are subject to. Dave's colourful comments are the latest derogatory assessment, following research from the World Federation of Advertisers which listed constant retargeting as a key bugbear for consumers and stats from InSkin Media and Rapp Media in which 55% of consumers said they were deterred by retargeting.
This is clearly concerning for a business like AdRoll, whose core premise is around quality retargeting that delivers results for advertisers and reconnects brands with their customers. Evidently, there are things that some industry players are continuing to do extremely well to invoke the wrath of the likes of Dave Gorman.
We looked at what some of these things tend to be to come up with our guide for how NOT to retarget – complete with the antidote to each failing tactic:
1. Target the same people again and again with the same product
Easily done if you have a click and go solution that you're using – one that doesn't offer, say, caps on the number of times a particular ad should be served to one person, which is something we encourage you to put in place. We can also segment based on triggers or events such as someone completing a purchase, which allows us to implement additional strategies to enhance campaigns. For example, when someone makes a purchase from your website, you can retarget them to cross sell with complementary products or set up a loyalty campaign to turn them into a brand advocate. No more irrelevant and unwanted items stalking you round the internet.
2. Push out a generic display ad to everyone that has ever visited your site
98% of visitors to your site will leave without purchasing – so in terms of retargeting to get them back, it's a huge base to start with. It might make sense to retarget with a single introductory campaign and filter from there, surely. But no, not until you segment. Segmentation is an important part of campaign set up so you are targeting the most valuable people at the best time. There are two different groups that are commonly segmented – people who have purchased on your site versus those who haven't. You can then segment these into levels of intent. You can think of low intent segments as people who have only made it to the homepage, mid intent segments as those that made it to a product page and high intent as ones who made it to the checkout – and tailor the message accordingly, offering incentives such as free shipping, discounts and sample gifts.
3. Forget about social – you're just doubling up
With over 1 billion users, Facebook is the largest source of online ad inventory. We've been able to pull data on Facebook performance and how it compares to web retargeting. One of the most interesting things we found is the reach you're able to achieve through a Facebook campaign is incremental to overall online reach - there's actually only an 8% overlap in the audiences. That's why you are expanding your campaigns with social channels, rather than hitting the same users over and over. This often results in likes, shares, follows, comments, etc, taking the customer's relationship with your brand to the next level.
4. And mobile – we're not even there yet!
Yes, mobile customer journeys can be hard to track - it requires a complex network of mobile cookies, device IDs, and platform-specific usernames. And it can be tricky (and costly) to acquire and retain loyal mobile app users. You've got enough on your plate anyway, so mobile can just go in the too-hard basket.
It's this mindset that means only 56% of European marketers are retargeting on mobile. But AdRoll customers who add mobile ad sizes to their Facebook News Feed campaigns, for example, see 29% more clicks and 15% more conversions. And 73% of marketers track performance across devices, proving that it is possible with the right tools.
So the challenges at hand shouldn't stop you from going mobile – and making sure your site is mobile-optimised is a step in the right direction.
Now you know how NOT to do it, and how to do it – let's see if Dave Gorman will notice the difference.