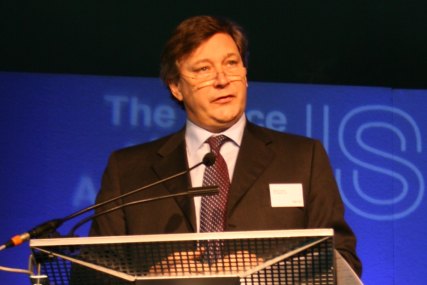 Speaking at the 2010 ISBA Annual Conference, ITV's managing director of brand and commercial attempted to reassure marketers any change to the current system will not result in prop placement being closed off and them being driven into paid-for product placement by broadcasters.

Taking the US where the practice is well established by way of example, Howell said: "We envisage product placement as an incremental development additive, not substitution, to prop placement.

"Free prop placement is already widely used in UK programming and will continue. What happens [in the US] is that the two systems happily co-exist. One gives greater control of prominence to the advertiser versus the other."

Howell also told the room of more than 250 media and advertising delegates that, if the change to the broadcasting code were passed by Ofcom later this year, product placement would represent another avenue available to them, but would rarely be pushed as a solution in itself.

"It will not often be sold as a solo sell," he said. "That's not what happens in the United States. It's part of an overall brand package.

"Controlled product placement is just one of the ways in which UK broadcasters can innovate in their offer to advertisers.

"We want to give you all sorts of choices, combinations and opportunities to reach your target audiences in the most efficient way possible for you."

At the start of the year, ISBA, the trade body for UK advertisers, shocked the industry by not supporting initial proposals to allow product placement on television when announced by Labour's culture minister Ben Bradshaw.

In a submission, which ISBA itself recognised as a "perhaps surprising move", the association expressed fears product placement could lead to the double disadvantage of higher costs for advertisers and more complaints from the viewing public.
It stated prop placement, where branded products are used within shows to add realism for no cost, works for brands and has not generated a single complaint over the last 25 years.

Howell will be hoping his comments will go some way in allaying these fears because it would provide a welcome new revenue stream for broadcasters.

He admitted: "Product Placement's not going to transform our fortunes but every little helps."

"Even if it ends up in five years time being no bigger than the TV sponsorship market of around £100m, it's certainly worthwhile having and puts out producers and our creative industries on an equal footing with the rest of Europe."

Earlier at the conference, The Tory shadow culture minister Ed Vaizey, called product placement "the right direction of travel", adding "it's not about saving ITV, but helping to turn it around".

ITV's commercial chief's parting message for advertisers yesterday was clear: "We are open for business with clients."

In addition to the US, almost all other countries in the European Union already allow product placement.

The British Government has announced that if product placement is passed, it will regulate the areas of alcohol, HFSS foods and gambling more tightly than it regulates television spot advertising and sponsorship for those same categories.