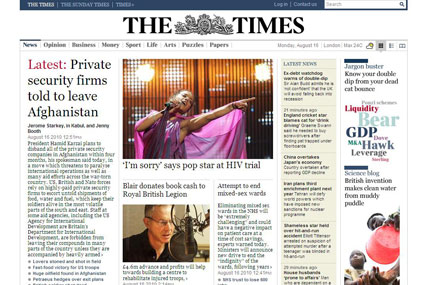 According to Comscore, the total number of visitors to the thetimes.co.uk and thesundaytimes.co.uk has fallen from 2.79m in May to 1.61m in July.
NI made registration compulsory on 15 June, and began charging for access to the two sites on 2 July. Brands advertising behind the paywall include Lloyds TSB and Holiday Place.
Media consultant Paul Thomas, a former head of press at The Times' media agency Mindshare, said the figures will be of 'concern' for advertisers.
NI declined to comment.